Parting Shots: CMs Fly-in to Support Industry
Parting Shots: CMs Fly-in to Support Industry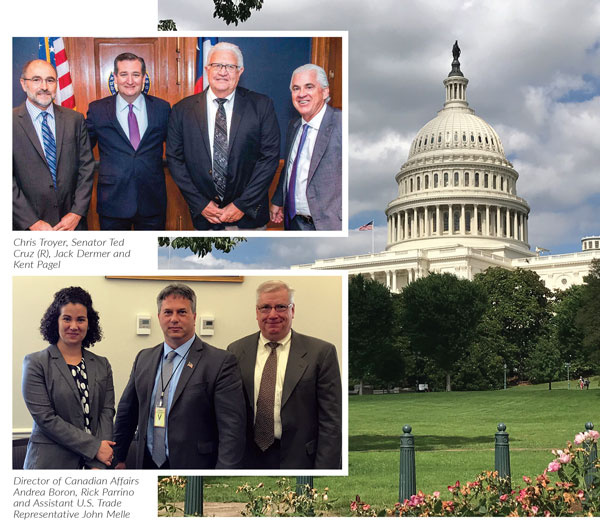 In June, SBCA members traveled to Washington, DC to meet with their members of Congress to discuss immigration and trade policy. While talking about labor shortages and skyrocketing raw material costs, these component manufacturers built relationships with key members of committees overseeing these issues. Beyond Capitol Hill, members also met with the Department of Labor and the Office of the U.S. Trade Representative to discuss, respectively, workforce training grants and softwood lumber negotiations with Canada. The meetings were insightful and, more importantly, put the concerns of the component manufacturing industry on the minds of influential policymakers.
For more about Chris Troyer's experiences building a relationship with is lawmakers, read this month's
CM Perspective
. Get full details about SBCA's Legislative Fly-in in
SBC Industry News
.