SBCA Members Take Trade, Immigration Concerns to Capitol Hill
Members of U.S. Congress are now more than prepared to help the structural building components industry after SBCA members took to Capitol Hill June 11-13.
Focused on two key industry issues, SBCA staff and CMs sat down with their Congressional delegates and their staff to show them how broken the immigration system is and how trade policies are affecting the raw materials that component manufacturers use.
Rick Parrino, SBCA Advocacy Chair and General Manager of Plum Building, sat down with Sen. Chuck Grassley, Sen. Joni Ernst and Congressman David Young.
"The meetings went very well, they were productive and helps us establish that relationship and communicate our concerns more easily," Parrino said.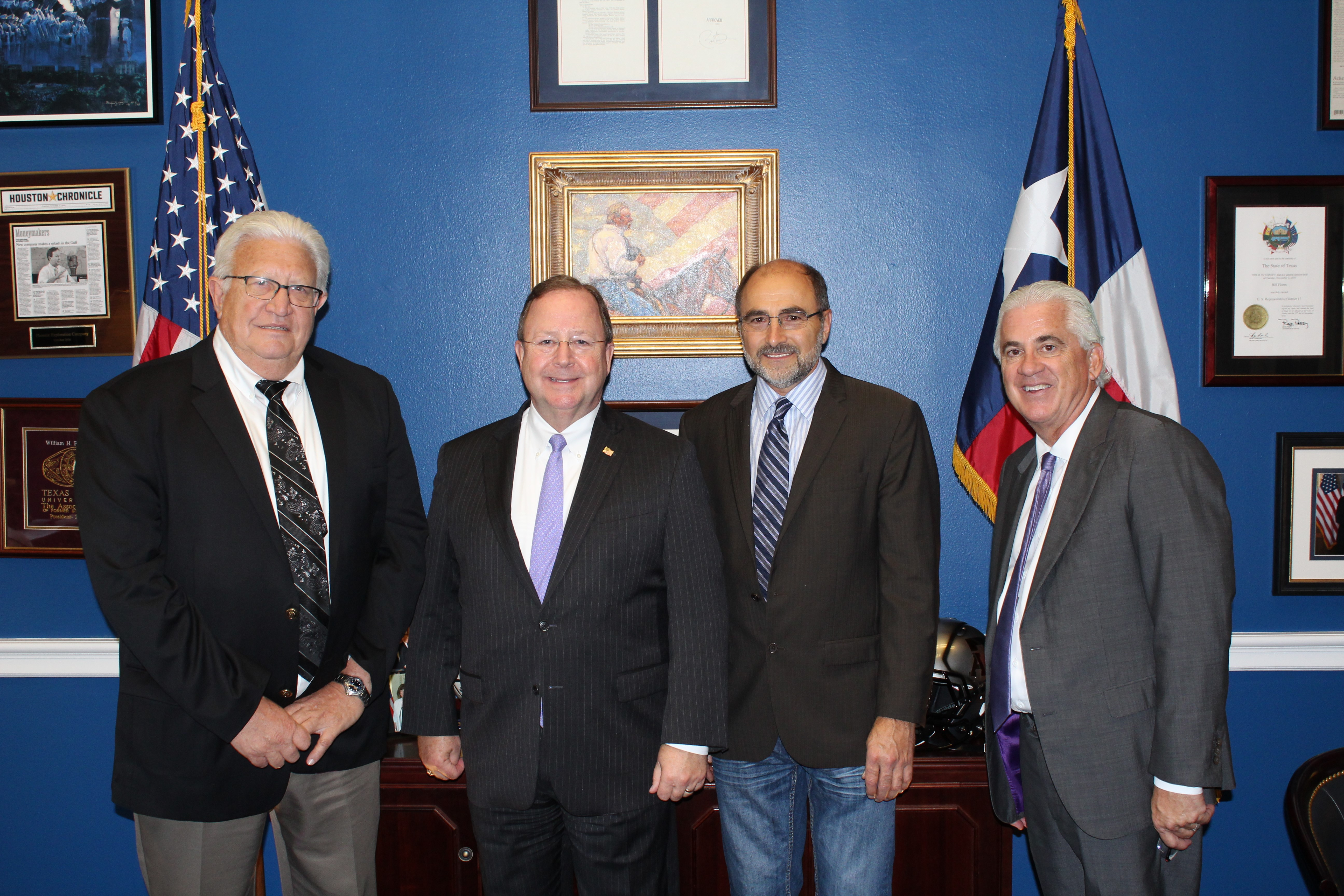 SBCA members from Texas, Jack Dermer, Chris Troyer and Kent Pagel, met with Senator Ted Cruz and Congressman Bill Flores as well as Sen. John Cornyns staff.
Gene Frogale, President of Annandale Millwork and Allied Systems, met with staff members of Virginia Senators Tim Kaine, Mark Warner and Congresswoman Barbara Comstock. Glenn Traylor, an inspector for our TPI inspection program, met with staff members of the offices of North Carolina Senators. Richard Burr, Tom Tillis and Congressman George Holding.  
During the Capitol Hill meetings, a letter was circulating around Congressional offices. The letter, addressed to United States Trade Representative Robert Lighthizer and Department of Commerce Secretary Wilbur Ross, asking them to return to the negotiating table with Canada, and negotiate a new softwood lumber agreement. Many U.S. Representatives who met with SBCA members signed onto the letter.
The final day of the fly-in was focused on meeting with the U.S. Trade Representative's office and the Department of Labor, Employment and Training Administration. Both meetings were successful as SBCA educated both offices about the issues CMs are facing, and both offices walked away well-informed and with a name and face they can contact in the future to help advance trade and workforce development issues.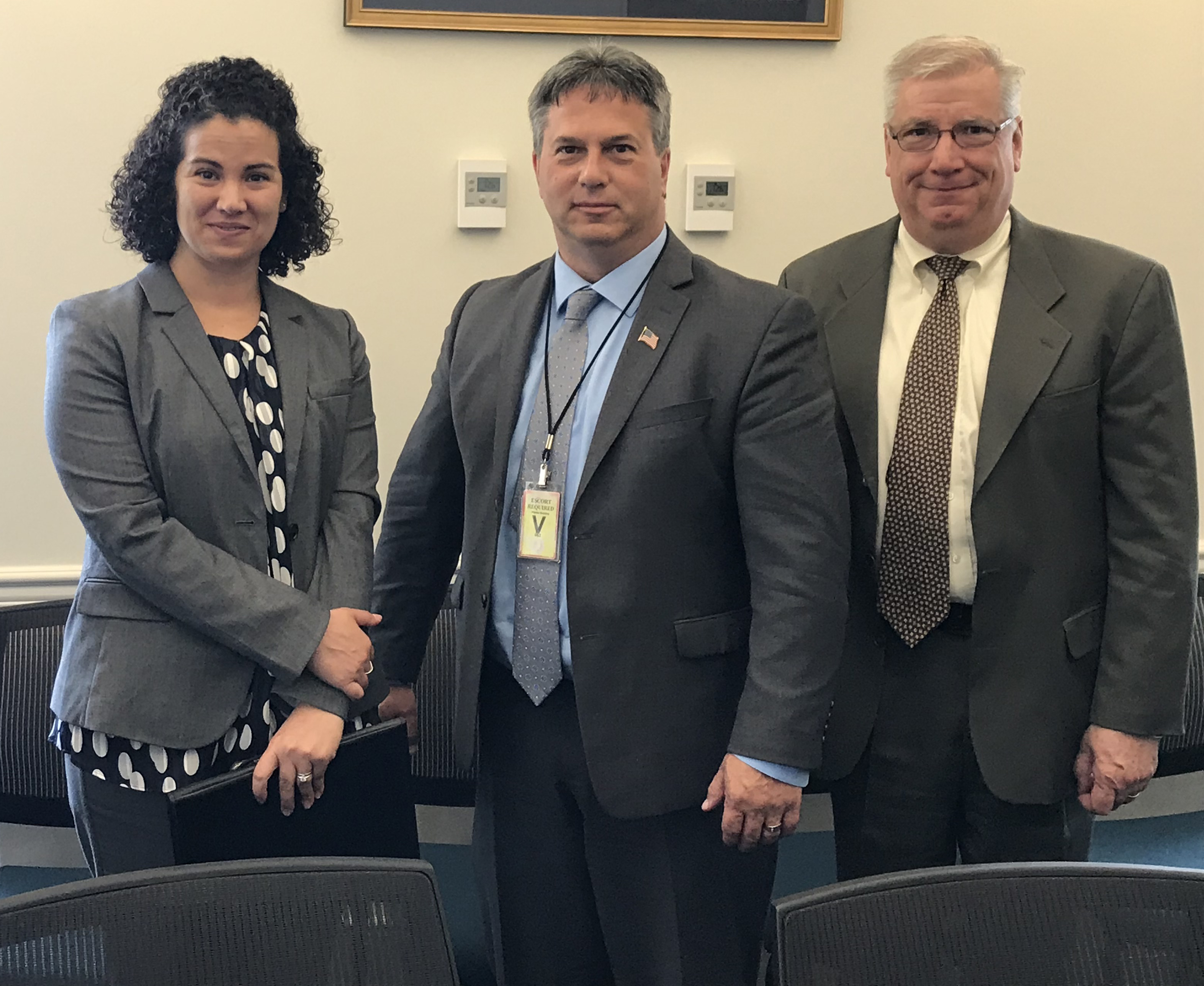 CMs and staff met with John Melle, the Assistant U.S. Trade Representative for the Western Hemisphere, and Andrea Boron, Director for Canadian Affairs for USTR. The conversation focused on understanding where the U.S. government is at with regards to the softwood lumber dispute with Canada and how the lack of an agreement is impacting uncertainty in the market for lumber and the costs of this very important raw material. 
Given the lack of movement towards a negotiated agreement, it was no surprise when Melle informed SBCA that there is no appetite for a new agreement and that the process will play out in the court system, much like it has in years past. An endeavor that will take over a year.
SBCA also met with Robert Kight, Director of WIA Adult Services and Workforce Systems for the U.S. Department of Labor Employment and Training Administration. The conversation focused on programs that members can take advantage of in each state, and how best to work with state workforce development officials.
"It didn't come as a surprise, but I was disappointed to hear that neither the U.S. nor Canada plan to negotiate a softwood lumber agreement," Parrino said. "But, the Dept. of Labor had a lot of good information and highlighted how CMs can work with local labor officials to help find employees."
Overall, the Legislative Fly-in helps further the SBCA mission and educate lawmakers on the impacts current laws and regulations are having on CMs. Members are encouraged to reach out to their state and federally elected officials to begin a relationship, which is proven to be beneficial if any issues arise.
One of the best ways to build relationships with elected officials is to invite them into your plant. Consider hosting plant tours, perhaps even modeling them after what other SBCA members have done. Read about the recent tour Fabco Roof and Floor Trusses gave to New York Congresswoman Elise Stefanik. 
Contact SBCA staff if you would like help reaching out and setting up a meeting or plant tour.