They Are the Champions, My Friends
They Are the Champions, My Friends
Capacity and fair compensation are keys to 30 years of success for Champion Truss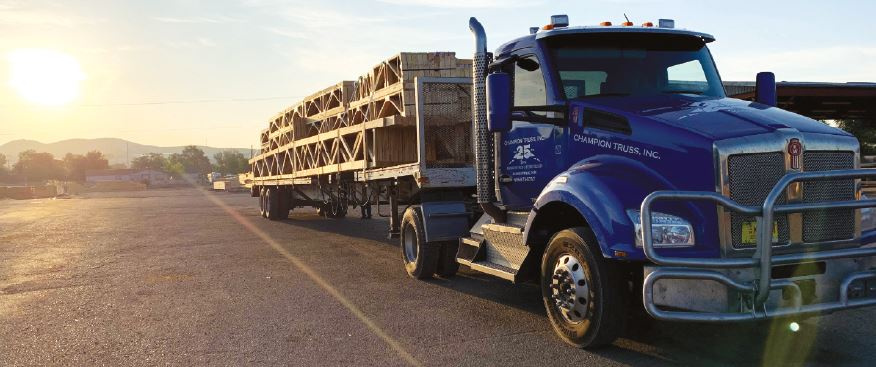 There is no substitute for knowledge and experience. It is a fact that Champion Truss, Inc. have built a business around for the past thirty years. "When someone in our company learns something, we make sure we share it with everyone here so that we all understand and benefit from it," says Richard. That's particularly important for Champion Truss, given they have built their business not on price but on knowledge. "Our knowledge is worth a lot, that's what we sell every day," Gilbert explains.
To appreciate how Gilbert and Richard transformed their company into the largest capacity component manufacturer (CM) in New Mexico, it's important to look at the lessons they learned starting out as a lowest-price supplier and how they evolved into a service-focused partner that produces both wood and cold-formed steel framing packages for single- and multi-family projects in New Mexico, Colorado, West Texas, and Arizona.
Early Years
Gilbert and Richard founded Champion Truss in October 1989. Gilbert was born and raised in Albuquerque and had 20 years of experience in the lumber, cabinet, and truss business before he met Richard. Richard spent ten years working for a truss company in San Antonio, Texas, before he was offered a job managing a small truss plant in Albuquerque called Trussframe. "It was clear Richard knew what he was doing," says Gilbert. "I bought all of Richard's production capacity and sold it myself.ˮ
Trussframe was eventually acquired by Broadview Lumber but they weren't in the truss business and were looking to sell it off. Gilbert looked at his and Richard's fledgling partnership and felt they had a lot of potential. He convinced Richard they should buy the truss fabrication equipment and go into business for themselves.
They started with six employees, with Gilbert bringing in all of their business and Richard doing all the design. They took turns producing and delivering trusses. "We'd pull out a coin to see who would get to do the next delivery," says Richard. They would load up the truck the night before, "and then I'd get in the truck at two in the morning, deliver the trusses, and be back working on the production line by seven." They both worked from pre-dawn until dusk and agree it was incredibly intense.
Gilbert relied on the builder and contractor relationships he had built during his years working in the lumber industry and owning his own cabinetry business. "I focused heavily on the lumberyards I knew," says Gilbert. "Many of them still buy from us today unless they have their own truss plant. Even then, we do work for them if it's complex." 
Business Approach
Over the course of those first few years, as they tottered on the edge of bankruptcy, they discovered a niche in the custom home market. Richard found success focusing on specialty design.
That specialty allowed them to move away from simply offering trusses at the lowest cost. "When you're the cheapest, there's nothing to sell," says Gilbert. "Our knowledge and skill was something I could sell all day."
Richard and Gilbert agree that the primary problem with builders is that, in general, they don't realize or understand the complexity involved in designing and manufacturing a truss. So when the two of them finally bought land and built their own truss plant in 1994, they focused on capacity. "We built a large facility that eventually handled 17 production lines," says Richard. "Builders don't plan ahead well, so we aimed to have enough capacity we could provide just-in-time delivery even when they surprised us."
Gilbert says he could always sell their ability to give the customer a positive answer when asked "how quickly can you build me trusses?" Early on, they established a premium for that service and have been successful with it ever since. Richard says, "the one thing we can do better than any of our competitors is produce volume whenever a customer needs it, and we demand to be paid for that." That approach led to the development of their company motto: "Yes We Can!"
One great example came a few years ago when a big Hollywood studio came to Albuquerque to shoot a film. "We got a call on a Saturday asking if we could build trusses for a set and have them delivered on Monday," remembers Richard. "We figured out what it would cost us, added a healthy margin, and built them on Sunday."
"If we're the most expensive, we can always decide to come down. If we're too low, not only will our customer never tell us, we never have the option to raise it," says Gilbert. "We have developed a reputation of being pricier than our competitors in our market but our customers understand that our experience and ability to deliver on demand is worth it."
Richard says there aren't many independent truss plants left in the Southwest. They purposely don't compete against lumberyards that own truss plants. "We have large competitors here in Albuquerque," he says. "We have good relationships with them, but we never try to compete with them as a commodity supplier." Put another way, Gilbert pointed to production builders like Pulte and DR Horton and said they gave up trying to work with those companies. "They didn't comprehend what it took to make a good truss; lowest price doesn't allow you to do that consistently," says Gilbert. "I'm not going to harm our truss design and building staff professionals by trying to compete for the opportunity to give our trusses away."
Loyal Customers
Instead, Richard and Gilbert focus on selling primarily to 30 lumberyards without truss plants scattered around New Mexico, Colorado, and Texas. Their approach of high quality with just-in-time delivery has also helped them to develop fierce loyalty among their customers. "We are selling to many second-generation customers now, and even a third generation in Texas," says Gilbert with a touch of pride.
He also shares how they developed a relationship with a network of hotel real estate developers. Originally, they were approached by an immigrant from India who had developed a small empire of hotels. They completed a few successful projects and earned his trust. Only then did they find out he was well connected with many of the other Indian immigrant developers across the country.
Gilbert remembers a phone call he had after the first few projects with that developer were completed. "He calls and tells me our bid was $40,000 higher than the next competitor. I asked him 'what's $40,000 among friends?' and he said, 'you know, you're right!'" Since then, they have found themselves supplying truss packages for hotels as far away as Nebraska. Neither the $20,000 freight bill nor their more expensive package deterred the developer. "They just don't want any hassles and they trust we can provide that for them."
Both are quick to point out that they are careful to never gouge their customers. "We are focused on compensating our employees well and producing an excellent product," says Richard. "We have to manage the realities of what it actually costs to provide all of that, and we expect our customers to pay for what they get."
While they currently run ten roof truss lines and two floor truss lines, they are ready to fire up additional lines at a moment's notice. Richard stresses that they only expand when the demand is in front of them. "There are many times when we have to decide between saying no to a customer or firing up an additional production line," says Richard.
They both acknowledge that the labor market has become much more challenging. Out of the 60 employees they have, 35-40 of them have been with the company for over ten years. "Because of our reliance on service, we treat our production crews well," says Richard. Beyond paying them well and offering good fringe benefits like company barbeques, they focus heavily on safety and do everything to treat their employees as family. One consequence is that when they do open up a new production line, it isn't uncommon for them to rely on their current employees to bring in the family and friends to get the work done.
Successful Partnership
"My grandfather insisted business partnerships just don't work," says Gilbert. "Thirty years later, I don't agree."
Both Gilbert and Richard contend the key to their success has been the fact they don't question each other or worry about what they think the other person should have done. "Trust and humility are the keys," adds Richard. Not only do they not question each other's actions, they also don't dwell on mistakes. "We both trust that the other person knows what they're doing and that we have enough experience, both through our successes and our failures, to know what to do next," says Gilbert.
One thing their partnership is decidedly not founded on? Greed. "For every dollar we get, we each get fifty cents," says Gilbert. They've also never missed a payroll for their employees, though it was really close once in their first few years of business.
"We were around $2,000 short at the end of the week but Gilbert tells me not to worry about it," recalls Richard. Gilbert adds, "I knew I couldn't get a cash advance from my American Express credit card but I could get travelers checks. They gave me $2,000 in travelers checks, which I then took to the bank and deposited so we could cover the payroll."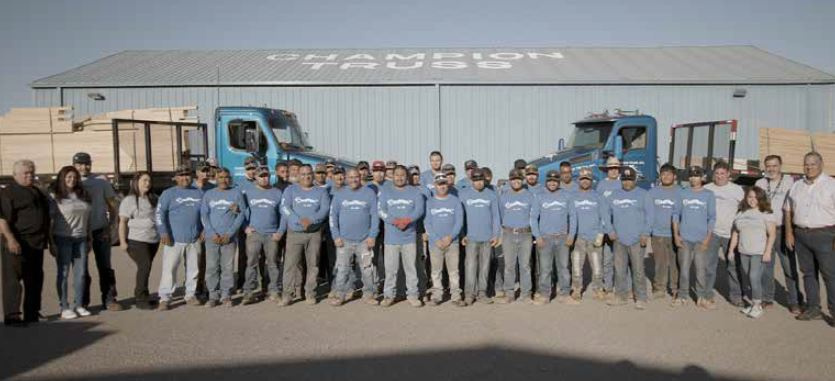 It was about that time their accountant told them they should just walk away from their business. Richard and Gilbert decided then and there they would no longer compete on price. Instead, they started a friendly competition to see who could get the biggest margin on a job. "We've been profitable ever since," laughs Gilbert. 
In the end, they attribute their success not to themselves but to the highly experienced team they rely on daily to do all the work. "Chad Whitsell, our general manager, has been with us for over 20 years. Robert Chavez, Juan Quesada, Johnhenry Luna, and Max Ramirez have been on our production and design teams for that long as well, as has Jenn Ramirez and Erica Lopez in our accounting department," says Richard. "Our success really has come from the fact we are a family who cares about one another and strives to do the best work every day." 
About the Author: Sean Shields tracks market trends and highlights opportunities for component manufacturers to improve and grow their businesses.