Rely on Relatable Recruiters
Rely on Relatable Recruiters
Past interns are a great fit to attract students
Recently Big C Lumber held a plant tour for 39 students from eight different schools that are in the Michigan Construction Trades course offered through the St. Joseph County Board. After the tour there were at least ten students that showed interest in working at Big C Lumber. That's a quarter of the students in the tour!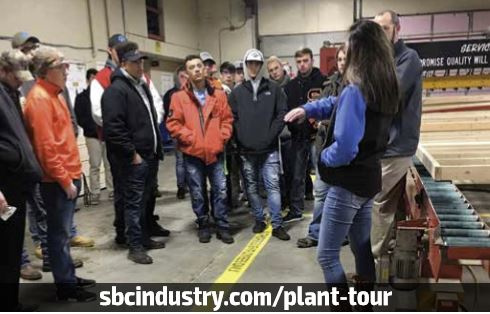 Part of that success can be attributed to the fact Shawnee Gunnett, a structural estimator for Big C, was able to connect with the students and be an effective recruiter because of her recent experience as an intern with the company.
"I think that my experience as a previous intern provides an encouraging prospective and an honest viewpoint," Shawnee explains. "Being a past intern myself makes me a good resource for student tours and recruitment, because I can place myself in their shoes and elaborate on things they are going to want to learn about."
It's easy to identify with people that share common ground, and that can be to a company's advantage when it comes to recruiting young people into an internship program. Shawnee is relatable because she just did the internship program the students are learning about and it reduces the barriers that might exist with other recruiters.
"We give these tours because we want to engage with more students and show them the component process," says Shawnee. "Our goal is to increase interest in our industry and working with our company. We also want to find interns that are a good fit with our company that could be hired after the internship."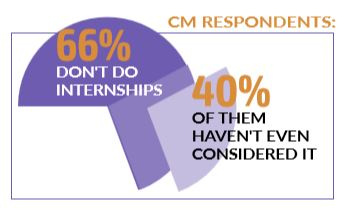 Shawnee is a great example that interns who are hired on full-time can help create a self-priming cycle for recruiting new interns and maintaining a reliable pool of prospective candidates.
If you don't have a formal internship program, SBCA has worked with CMs that do to create some resources to help you get started. Learn more at sbcindustry.com/wfd. 
Big C Lumber has a history of utilizing SBCA resources. During an open house they held in 2016, Big C Lumber ran a loop of an SBCA-created presentation of the most recent Framing the American Dream project. They have also used a variety of SBCA's existing materials for their workshops and events.
Dallas Austin, the design manager at Big C Lumber knows the value that SBCA can offer: "I attend SBCA events and check in with staff because of their wealth of knowledge and resources that can help us promote our company and the components industry."
About the Author: Laura Soderlund explores business and manufacturing best practices to help component manufacturers advance the use of their innovative products.