Predict a Candidate's Job Performance Before They're Hired
Predict a Candidate's Job Performance Before They're Hired
Cognitive assessments offer insight into a person's likelihood of success
Do you wish you could predict a candidate's likelihood of success even before hiring them? How much time and money would that save your company? Cognitive assessments can give you the insight you need to predict a person's general job performance and their ability to contribute to your current team.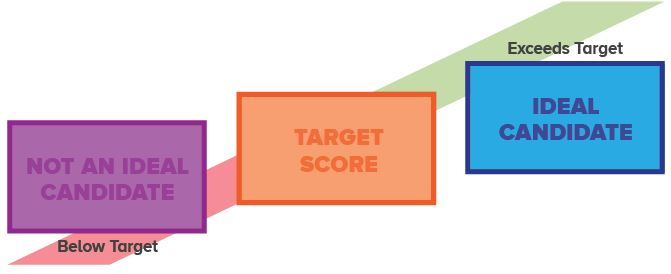 "We use the cognitive test included in the Predictive Index (PI) assessment tool," shares Scott Ward, principal at Southern Components, Inc. in Shreveport, Louisiana. "It's a 12-minute timed assessment. There are 50 questions that cover 3 categories: verbal, numeric, and abstract. It's a scaled score and the correct number of responses demonstrate the ability to quickly learn and grasp new information."
The cognitive assessment offers more insight than you might expect. "People ask me all the time if I'm really interested in the cognitive score," says Scott. "But it's not focused on a person's IQ and the drawbacks of that one measurement. Instead, it looks at a couple of things: how a person processes information and how they make decisions. That's pretty important. Higher scorers are influenced by facts and data, and are objective and logical. Lower scorers are subjective, intuitive, and influenced by feelings and emotions."
The cognitive score also predicts an individual's response level. "The score shows an individual's overall responsiveness to their environment, which is reflected in their energy, activity level, and stamina, based on how many questions they've answered," explains Scott. "So the number is really important."
Mike Kozlowski, president of Apex in Jacksonville, Florida, agrees that conducting these assessments can help in the hiring process and determining whether candidates will be successful in a given role. "Hiring is challenging. Where do you recruit them from? A lot of times you have to get a warm body in that seat and it's very attractive to just sit someone in that seat," says Mike. "But think about the poor hires you've made and the struggle you've gone through to get that one out when they're not picking it up, they're not getting it. Many times, we're hiring out of need, not out of want, and I think that's where the struggle exists. It is important that we take the time to understand the people we are considering for hire."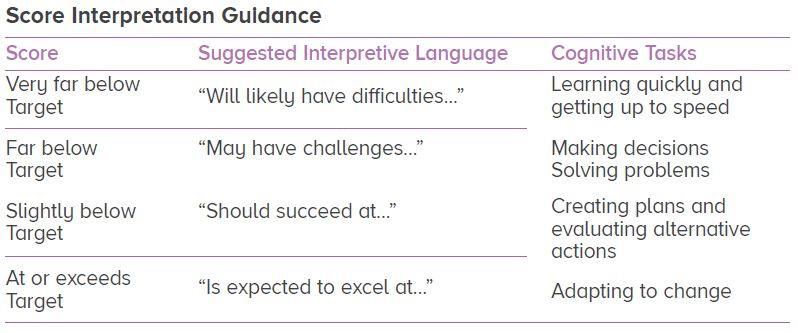 By learning more about people prior to hiring through both personality and cognitive assessments, you can use your findings to determine if they match your best-case profile for a position on an existing team. "It takes a lot of intentionality," says Mike. "You really have to take the time to craft an ideal profile for a given role, otherwise you're not going to use the tool right and you're going to end up in a reactive environment and we want to get past that." 
If you want to give the new hire cognitive assessment a try, the best place to start is using the tool with your current employees. Their scores will give you a baseline to use to evaluate potential hires. Scott cautions you should be prepared for a little pushback. "Employees will ask why are we doing this, but it's important, we've all taken it," says Scott. "You will have some pushback because there are some things about this program that people aren't going to like because it can be perceived as negative. Yet, in reality the goal is to play to every staff member's strengths. Everyone is unique and has value, but you need to identify it to know where they can use it."
For more information on using the PI and cognitive assessments, check out the article "Job Satisfaction: The Right Jobs for the Right People" and other resources from SBCA's website on hiring and assessing employees (sbcindustry.com/wfd). 
SBCA members receive a 10% rebate on their Year 1 subscription to the Predictive Index software purchased through
Business Results, LLC
. The rebate will be provided as a credit on the individual member's SBCA account and can be applied against any SBCA member purchase (e.g., products/services, education, BCMC, dues, etc.).
About the Author: Laura Soderlund explores business and manufacturing best practices to help component manufacturers advance the use of their innovative products and grow their workforce.