Parting Shots: Taking Pride in Trusses & Plates
Parting Shots: Taking Pride in Trusses & Plates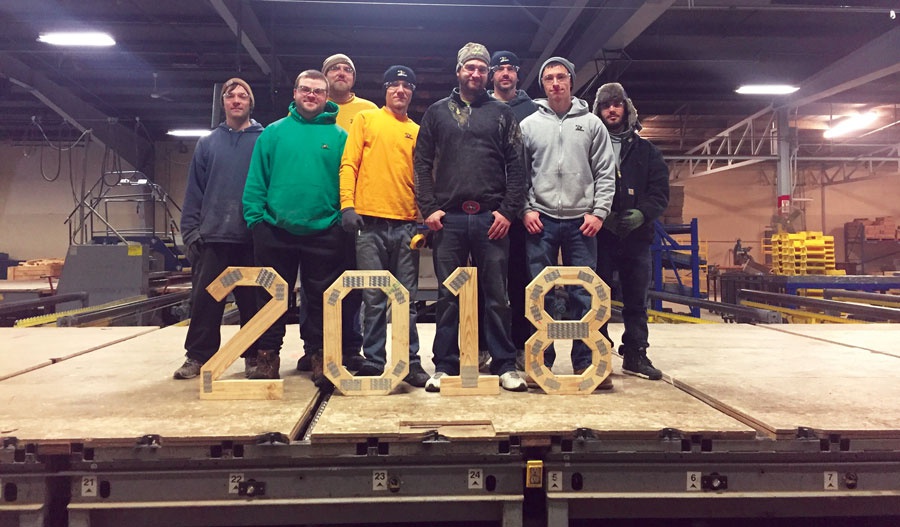 Designers and production crews found some creative ways to say goodbye to 2017 and hello to 2018.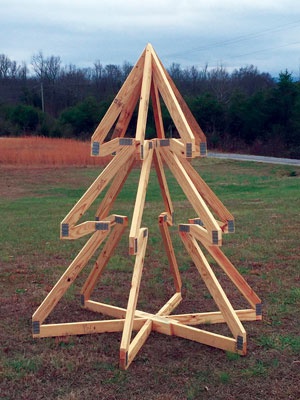 Jon and Zach Schrock of Roof Tech Truss in Athens, Tennessee got into the holiday spirit with a lawn decoration for the plant.
The second shift team at Big C (above) welcomed the New Year and their chance at fame and glory: they quickly became the faces of Big C's Facebook page, and they're working to stay in the lead as the Big C crew with the fewest quality issues.
If your company has an active Facebook page, we'd love to share your posts. We'd also love to see your examples of creative truss construction. Send photos to editor@sbcmag.info and let us know what fun or practical projects are letting your design and production teams stretch their skills!