Parting Shots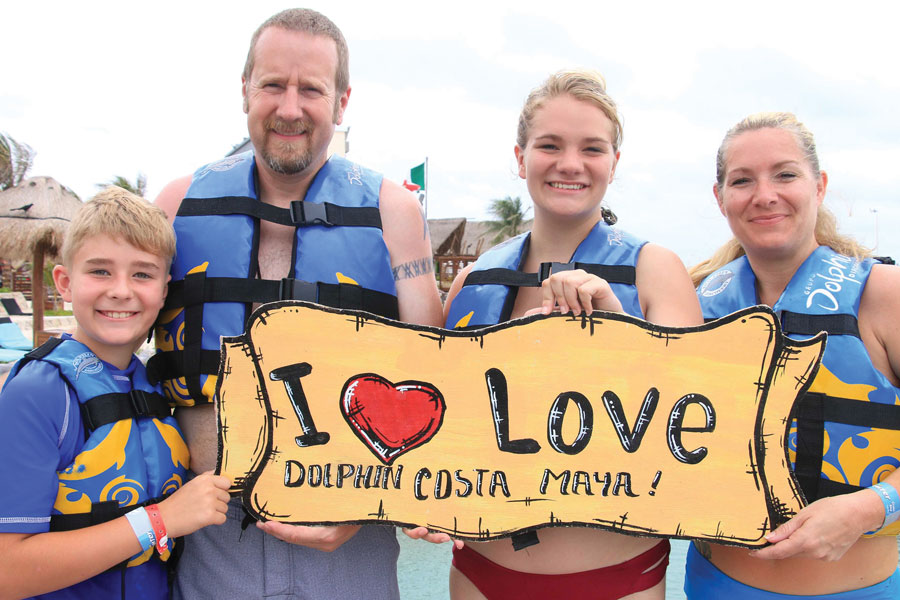 At BCMC 2016, Brian Jones won the Lakeside Trailer vacation award: $5,000 towards a getaway of his choice. This July, Jones and his family (left to right: Ethan, Brian, Meghan and Jeannie) boarded a seven-day cruise in Miami and visited the Cayman Islands, Costa Maya and Cozumel.
"It was awesome," Jones reported. "We had a blast. We swam with the dolphins. Then we snorkeled, and that was unbelievable, too." It was a particularly memorable trip for Meghan. "She actually turned 17 on the ship," he said, "She had a good birthday."
Jones says he won't be throwing his name in for the trip this year. The process of opening a new facility for his operation, which until recently was a home-based business, will be keeping him busy this October. However, vacation aside, he said he found good value in the 2016 show. "We made contact with a few vendors there, and we bought some used equipment."
He says the more complex equipment, like some of the linear saws, were most impressive because he doesn't often get a chance to see that large-scale setup. "For a company as small as we are, it was awesome to see the equipment on the show floor."
As Jones' experience illustrates, BCMC is not only a great opportunity to see the latest equipment in action, but also an excellent place to buy the equipment you need to improve your operations. If you haven't already, register today for this October's show. It's worth the trip; and, like Jones, you just might find that one trip turns into two.
Visit bcmcshow.com to register for the 2017 BCMC show in Omaha, Nebraska. Plan to stay through the
Closing Celebration
on Thursday, October 26, when another lucky attendee will win the Vacation Giveaway sponsored by Lakeside Trailer—you must be present to win!