Mr. Stoltzfus Goes to Columbus
Mr. Stoltzfus Goes to Columbus
Why a component manufacturer also became a lawmaker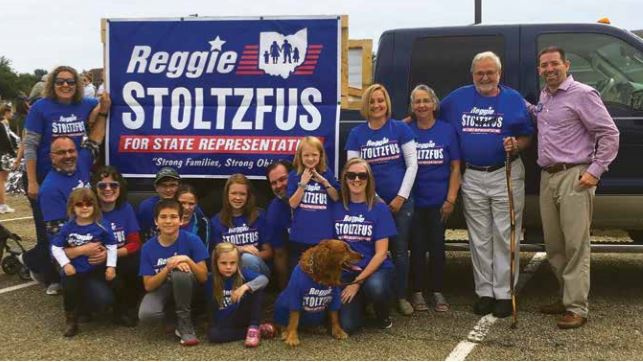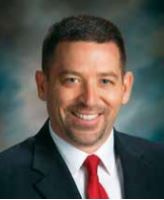 With a pair of tennis shoes and a pair of hiking boots, Reggie Stoltzfus battled the elements for 15 months and took to the streets of Ohio's 50th state legislative district southeast of Canton, Ohio, to tell voters why they should elect him to serve in the state legislature. 
Reggie's campaign knocked on nearly 20,000 doors, listening to residents talk about their day-to-day issues and what the state could do to help them.
By Election Day, all of the door knocking and conversations paid off. Reggie, a Republican, garnered 27,051 votes, or 63 percent of total votes cast, beating his Democratic challenger, Cassie Gabelt, by almost 12,000 votes. 
"The polling indicated we were going to win, but I wasn't taking for granted the possible 'blue wave' that everyone was talking about," he says. "My immediate reaction was relief that this 15-month journey was over and we were successful." 
In addition to now being a freshman lawmaker, Reggie is president of Dutchcraft Truss in Minerva, Ohio. Dutchcraft is a floor and roof truss manufacturer with 30 employees working two seasonal shifts primarily building for residential and agricultural projects. 
Reggie's desire to run for political office stems back to 2010, following the passage of the federal Affordable Care Act. Opposed to the healthcare proposal, he contacted his congressman's office. After leaving a message, he expected someone from the congressman's office to call him back. Growing frustrated that he never received a call or email, he decided to run for office the next chance he could. In 2014, Reggie successfully ran for the Paris, Ohio, township board and has since served in that position until his recent election to the statehouse.  
"I see our country moving in a different direction than what our founding fathers really wanted this country to be," he says. "I see our freedoms getting eroded at every turn. For me, I feel it's my duty to do what I can to be a voice and keep those freedoms alive and not let the government get too big and take over our lives." 
Reggie has many ideas he plans to take to the Ohio statehouse surrounding workforce development, vocational education, and many other issues. He said he is open to ideas from other component manufacturers in Ohio. "I live it every day, just like they do," he says. "I welcome anyone to bounce an idea off of me and see where we can go with it."
Reggie said he would like to see more CMs running for office and encourages CMs "to get out and meet anyone you can and let them put a face to the name and let them see you as a normal human just like them." Running for political office is no easy task, he says, but it is critical if the industry wants to get issues addressed in a manner that is best for component manufacturing. "If we aren't out there fighting for what we want, it's not going to necessarily go our way," he says. "We have to be that voice." 
About the Author: TJ Jerke tackles local, state, and federal issues that impact the daily operations of component manufacturers, and explores what they can do to advocate for their needs in the marketplace.