Editor's Message: Reaching More of the Industry Each Week
Editor's Message: Reaching More of the Industry Each Week
SBC Magazine aims not only to serve as the voice of the structural framing and building envelope industry, it strives to be the main conduit for the information component manufacturers (CMs) find most valuable. Here's how we approach accomplishing those goals.
The print edition of the magazine is mailed out nine times a year to a little over 6,000 individuals across North America. Around the time it arrives in their mailboxes, another 4,500 receive an email with links to the digital edition. Interaction with the digital edition has grown steadily since its inception at the start of 2016 such that now an average of 2,078 unique readers access a digital edition of the magazine each week. 
In addition to the magazine, SBCA emails out SBC Industry News and Energy Efficiency & Building Science News 48 weeks of the year and NFC Framing News the second and fourth week of every month. Over 6,300 people receive one or more of these email publications, and the amazing thing is that over 25 percent of the recipients open them, and an average of 13 percent read one or more articles.
In others words, SBC Magazine reaches a lot of people directly involved in the component manufacturing industry. Through the pages of the print magazine, we strive to share industry-specific best practices from CMs across the continent, as well as identify emerging trends in light-frame construction and explore solutions to technical challenges. We also shine a spotlight on some of the more challenging structures this industry frames and the people who help make it such a meaningful industry in which to work.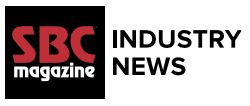 SBC Industry News pulls together some of the most impactful trends and insightful stories of the past week. We track which topics and stories garner the most interest and interaction and focus on those that, over the many years we've sent it out, have proven to be the most valuable to our readers. 

Energy Efficiency & Building Science News focuses on the products, construction methods, and design trends influencing the building envelope. Many of the things highlighted in this publication will affect how roofs, walls, and floors are designed, insulated, and enclosed.
NFC Framing News is intended primarily for framers and general contractors, but many of the issues they follow the closest—things like safety, OSHA compliance, and workforce management—are many of the same issues our readers face. This publication also provides insight into how framers and CMs are now collaborating through the National Framers Council (NFC).
If you aren't currently receiving one of these publications and you'd like to, you can subscribe to them here. If you are a CM and you have done something you are either proud of or think is noteworthy, please let us know and we will print it in SBC Industry News. 
If you are a supplier to our readership, please make sure to send us your releases (editor@sbcmag.info) and we will consider those too. We may publish them in SBC Industry News or in The Market Place, which is the supplier-focused publication we add on to the digital edition of SBC Magazine.