Chapter News & Resources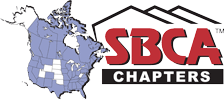 SBCA Chapters allow members to participate at the grassroots level and they can benefit your company directly! Please browse our information on, and resources for, chapters and let us know if you have any questions – thank you!
For an industry to be successful, it must have full participation of all members. Local chapters provide the opportunity for all those associated with the structural building components industry to actively participate and shape its future. From the sharing of ideas at the local level to bringing these ideas together at the national level, members serve as the catalyst for a strong, unified, prosperous industry. For more information, contact SBCA Chapters.
Take Advantage of Chapter Publications Cooperatives
SBCA chapter publications cooperatives allow chapter members to receive quantity discounts when purchasing SBCA products and publications.