Advocacy Resources
Advocacy Resources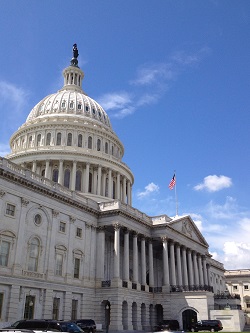 SBCA Position Statements
Immigration
SBCA supports efforts that discourage illegal immigration into the United States, but new laws or regulations should not place undue regulatory or enforcement burdens on employers. SBCA believes viable and effective compliance tools need to accompany any additional enforcement. SBCA also supports expansion of merit-based state and federal guest-worker programs, as well as reasonable "path to citizenship" options, which provide a legal avenue for employers to find a sufficient source of skilled workers to fill jobs that native-born citizens are unable or unwilling to fill. 
Approved by the SBCA Board of Directors March 8, 2018
Trade
SBCA supports efforts to modify U.S. trade policy that preserve mechanisms encouraging fair and equitable trade while also accounting for how specific trade actions impact domestic users and downstream consumers of commodities such as lumber and steel (i.e. creating two-tiered markets in North America), which are the two raw materials our industry uses to manufacture its products.
Approved by the SBCA Board of Directors March 8, 2018
---
Contact an Elected Official
Reaching out to your elected officials has never been easier. One of the most powerful ways  to build a relationship with the most connected individuals in your community is to invite them to take a tour of your manufacturing facility. All members of Congress return to their home districts (or states) at certain times of the year to meet with constituents like you and your company's employees.  
The first step is to send an invitation letter to your lawmaker's local office. Once you have a tour date finalized, SBCA has pulled together background on some of the issues that are most pressing for our industry that should be of interest to your lawmakers. These talking points are a good starting point, but don't hesitate to raise additional concerns you have where they might be able to help you out.
Another effective  tool when talking with your lawmakers is to give them a sense for the economic contribution your company and this industry represents. SBCA has prepared state maps that show the known locations of component manufacturing facilities, along with sales, wage and employment numbers based on recent industry surveys and data collected by the National Association of Homebuilders. (See list of attachments below for individual state maps.)
If you have any questions, please do not hesitate to contact us. We'll be glad to help you in any way we can.