Hancock Lumber Buys Maine's Lapointe Lumber
Originally published by: LBM Journal — April 7, 2021

The following article was produced and published by the source linked to above, who is solely responsible for its content. SBC Magazine is publishing this story to raise awareness of information publicly available online and does not verify the accuracy of the author's claims. As a consequence, SBC cannot vouch for the validity of any facts, claims or opinions made in the article.
Two long-standing family businesses are joining forces with Hancock Lumber's announcement of plans to acquire Lapointe Lumber, a fourth-generation independent building materials supplier that's operated in the Augusta and Gardiner markets since 1947.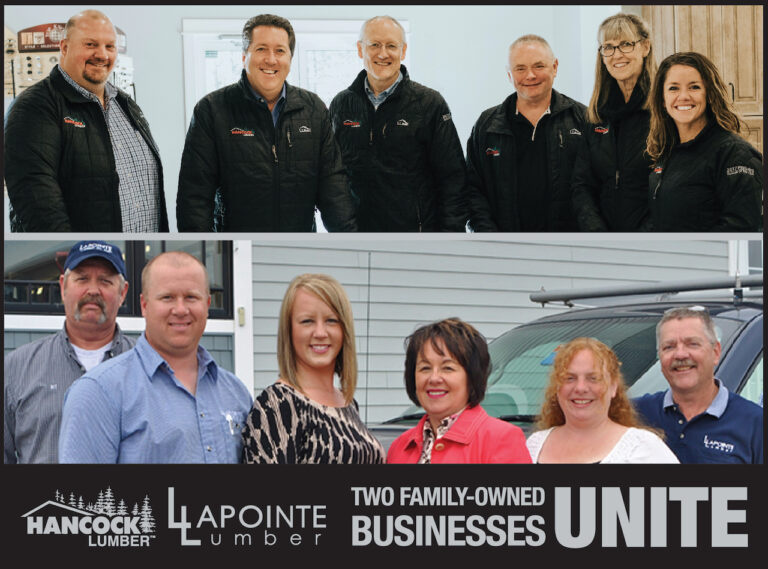 "Hancock Lumber is excited to be uniting with the employees, customers, suppliers, and communities served by Lapointe Lumber," said company CEO, Kevin Hancock. "Lapointe has a long-standing family-business legacy of integrity and quality. The company represents the essence of what's best about doing business in Maine. We're honored to help shape and support the future of that already strong tradition."
The Lapointe acquisition represents a unique and well-timed opportunity for Hancock to extend its market into Augusta, Gardiner, and the surrounding capital district communities, Hancock Lumber announced in a press release. Hancock opened a new lumberyard and kitchen design showroom in Saco last August and become Maine's first retailer to own their own roof and floor truss manufacturing facility with their 2018 acquisition of Mainely Trusses.
Hancock Lumber remains focused on tactical growth, placing their emphasis on getting better over getting bigger. "Expansion into this territory is a natural extension for us. Our team looks forward to growing with Lapointe's existing employee and customer base, helping carry forward their family's legacy. The Lapointe's have built an incredible business, but more importantly a reputation and culture that align with Hancock Lumber's," said Hancock's President and CFO, Paul Wainman.
Established in 1848, Hancock Lumber is a seventh-generation, integrated forest products company passionate about its people-first and values driven culture. The company operates nine existing lumberyards, eight kitchen design showrooms, three sawmills, truss and wall panel manufacturing facilities, and timberlands.
"Generational transitions in family business take careful planning and preparing," said Lapointe Lumber's President Peggy Lord. "When our family decided our next move would be to sell, it was imperative we sought out and selected the right partner to help bring Lapointe into the next generation. Thankfully our first choice was interested in learning more. Simply put, Lapointe Lumber is a great fit for Hancock Lumber and likewise, Hancock Lumber is a great fit for Lapointe."
From their sawmill roots to their people-first cultures, these two multi-generational family-owned lumber businesses will be stronger together, said Dick Tarr, Lapointe's vice president. "From our first meeting with the Hancock team we knew this could turn into something really special. Our culture and values could not be more aligned, and we're thankful to have found the right partner."