Framer Summit 2020 Is Headed to Columbus
Due to unforeseen circumstances, Framer Summit is heading back to Columbus, Ohio in 2020. The new event dates are September 28 – 30.  Be sure to update your calendar!
The COVID-19 pandemic has caused a high level of disruption in almost every aspect of life. Among those disruptions have been forced changes to mass gatherings and business travel. In many cases, large conferences, the bread and butter of the convention industry, have decided to reschedule their early 2020 events or cancel altogether. Because of this, Indianapolis (the original host city for Framer Summit and BCMC 2020) called SBCA on Tuesday, April 28, to inform staff that a 35,000-person citywide convention needed to reschedule their show over the same dates as BCMC 2020, and they had no suitable alternate dates for our events.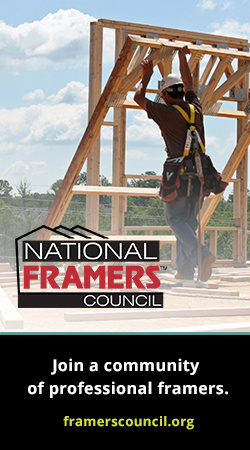 Within a few days of receiving the news, staff found an acceptable and familiar location and confirmed plans to return to the Greater Columbus Convention Center in Columbus, Ohio, for the week of September 28.
Since Columbus was the site of Framer Summit and BCMC in 2019, the city is familiar to participants. Given the drastically reduced timelines for logistics and planning behind this large event, this familiarity will help staff ensure all attendees still experience the same high quality and derive the same exceptional value from these events. Furthermore, Columbus is less than three hours east of Indianapolis along I-70. The proximity to Indianapolis allows those who planned on driving to Indy to drive to Columbus.
NFC committee members and staff remain committed to hosting another excellent Framer Summit. We look forward to seeing everyone at Framer Summit 2020, so mark your calendar for September 28-30, for this third annual gathering of framers. We look forward to seeing you this fall in Columbus, Ohio!