'All About Protecting People' - 6 FrameSAFE Toolbox Talks Now Available on COVID-19 Safety Best Practices
"Every single day, we send our people into harm's way, because it's a dangerous industry." While the video address from NFC President Pedro Loureiro on April 22 to NFC members (see above) outlines the dangers of working in framing, it also celebrates the ways this reality has prepared the industry for dealing with the world's newest danger: the COVID-19 pandemic.
As a veteran framing company doing a majority of its work in the New York City suburbs, Pedro and his team have been at the leading edge of the coronavirus outbreak, a place where he has experienced fear, anger, learning and growth, and ultimately remembered something fundamental about framers: "We know all about PPE. We know how to protect our people. Now that we understand what we're dealing with as far as COVID, we've got to do the same thing – put those measures into place to protect our people."
"It's all about mitigating the risk and protecting our people, and we've done a very good job of doing so," said Pedro, president of Nomad Framing LLC, headquartered in Cranbury, New Jersey. "FrameSAFE has proven to be tremendous tool for us and for our people. We know how to look at the situations we are put in and put measures in place to protect our people. That's what we do, day in and day out."
To that end, NFC recently released six new Toolbox Talks to assist framers in training workers on safety best practices related to COVID-19, available for free download on the NFC website: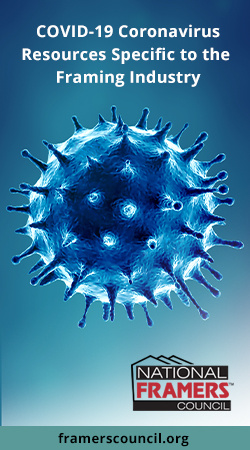 "The one quote that always comes to mind is, 'you don't rise to the occasion; you sink to the level of your training,'" recalls Pedro. "The one thing we do well is training. We do safety training very well – our industry does. We need to increase that training, so we can get our people what they need and the information they need so they can move on to the next step."
In addition to these new FrameSAFE training materials, and web pages dedicated to COVID-19 resources and training materials, members of NFC's Steering Committee is working with general contractors to form an industry alliance to establish a standard approach to infectious disease response and preparedness in the wake of the current COVID-19 pandemic. Read more here.
If you have questions about these initiatives or stories to share about your team's experiences during the pandemic, please contact staff or share your suggestions and ideas here.