Genie Lift Safety Notice: Mandatory Action Required
Originally published by: Genie Lift — January 29, 2020

The following article was produced and published by the source linked to above, who is solely responsible for its content. SBC Magazine is publishing this story to raise awareness of information publicly available online and does not verify the accuracy of the author's claims. As a consequence, SBC cannot vouch for the validity of any facts, claims or opinions made in the article.
Genie has been notified of three instances where the bottom turntable rotation bearing bolts in the machines referenced in the Safety Notice have come loose causing the separation of the turntable from the chassis. Separation of the turntable from the chassis can result in a machine tip-over or other structural failure.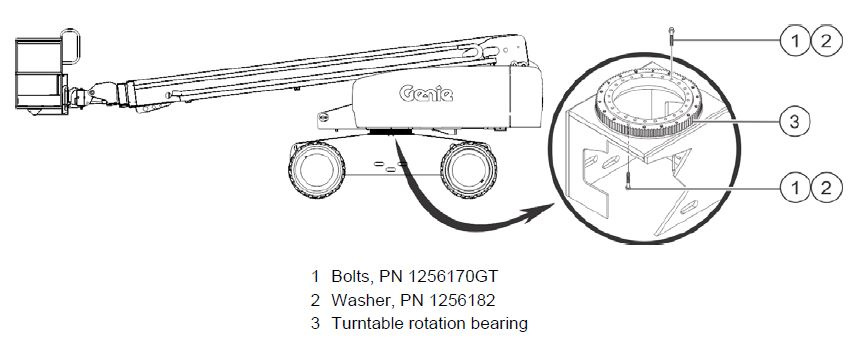 Please reference the Safety Notice PDF for models and serial number affected by this issue.