A Cost Benefit Analysis of Energy Efficient Buildings
Originally published by: NAHB — August 24, 2020

The following article was produced and published by the source linked to above, who is solely responsible for its content. SBC Magazine is publishing this story to raise awareness of information publicly available online and does not verify the accuracy of the author's claims. As a consequence, SBC cannot vouch for the validity of any facts, claims or opinions made in the article.
The home building industry is working to quantify the value that healthier, high-performance residential buildings can bring to occupants. Justifying the financials and the advantages of investing in durable, comfortable and sustainable buildings is especially fitting in the wake of COVID-19, as people are becoming more aware of what they want in their homes.
The initial cost of a residential building is a primary calculation for builders, but what happens if that is co-mingled with considerations of the total cost of ownership, opportunity costs or other hidden values? These could include decreased number of doctor visits because of improved indoor air quality or fewer days of work missed from being sick.
Tradeoffs occur when designing various features; opportunity cost is the potential profit loss when one option is chosen over another alternative. What costs and profit losses might occur when you choose to not build green? Evaluating costs and benefits can be multifaceted, so choosing one method over another might depend on a buyer's priorities.
Take multifamily residential buildings, for example. Turnover and recruitment of tenants can be expensive, including money lost when units are left vacant, money spent to clean and prepare a space when someone moves out, and investment in marketing/advertising to recruit new occupants for the space. Incorporating high-performance practices and features can positively impact the occupant's experience, which could increase the chance that a renter will stay longer and reduce turnover costs.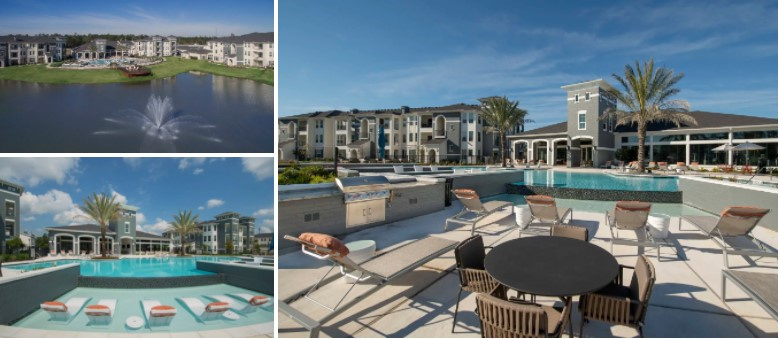 The Parkway, a garden style multifamily community in Houston, Texas, photography by Bruce Glass Photography. Read how The Parkway incorporated green features to increase the project's marketability.
Investing in high-performance construction strategies may come at a premium as you learn the specifics of green design, but many of the costs can be recouped. This case study — an above-code high-performance retrofit — demonstrated that savings per square foot from the following features made it less expensive to operate, off-setting initial costs:
The tight building envelope with insulation and air sealing reduced the required size and, therefore, cost of the HVAC system due to energy efficiency improvements;
Strategically placed operable skylights and windows and other daylighting techniques lessened the need for artificial lighting, which cut down on electricity usage and utility costs;
The exterior insulation provided more useable rental space; and
Building materials that help limit harmful chemicals, increase thermal comfort, reduce noise pollution and improve acoustics also enhanced the quality and comfort of the units and added significant value to the above-market rent.
Increased occupant health and comfort associated with the highlighted strategies may also include decreased allergies, lower instances of asthma and increased productivity if the resident is working from home. Builders can learn more about how to clearly communicate these benefits by exploring Home Performance Counts, a new joint initiative from NAHB and the National Association of REALTORS®.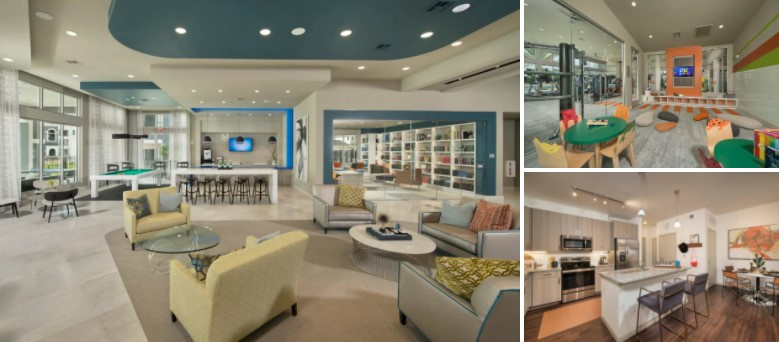 The Parkway, a garden style multifamily community in Houston, Texas, photography by Bruce Glass Photography. Read how The Parkway incorporated green features to increase the project's marketability.
For more information about NAHB's sustainable and green building programs, contact Sustainability and Green Building Program Manager Anna Stern. To stay current on the high-performance residential building sector, follow NAHB's Sustainability and Green Building team on Twitter.