CM Guidance for Construction Resuming May 1 in PA
Originally published by the following source: SBC Magazine — April 27, 2020
by Kent Pagel, SBCA Legal Counsel, with contributions by Sean Shields
On April 20, 2020, Pennsylvania's governor issued an amended "stay home" executive order that paves the way for construction projects to start again in the state. The order states that "Limited construction activity is authorized to commence in-person operations statewide beginning on May 8, 2020."  The press release that accompanied the order stated this includes public and private residential and non-residential construction.  Construction projects already deemed life-sustaining have been permitted in the state subject to adherence to social distancing and other requirements. 
On April 23, the governor's office issued a second press release permitting construction operations to start May 1, one week earlier than originally announced. That same day the state also issued its "Guidance for Businesses in the Construction Industry Permitted to Operate During the COVID-19 Disaster Emergency." The guidance document spells out specific additional guidance for residential and commercial construction projects, developed apparently with the assistance of the General Contractors Association of Pennsylvania. Under this guidance document every person at a work site must:
Wear masks/face coverings unless they are unable for medical or safety reasons;
Follow established protocols upon discovery that the business has been exposed to a person who has a confirmed case of COVID-19 or a probable case;
Maintain proper social distancing; and,
Use hand washing and sanitizing stations that must be provided for workers, as well as follow cleaning and sanitizing protocols for high risk transmission areas.
Additionally, active worksites have the following requirements:
Businesses must identify a "pandemic safety officer" for each site, or for larger sites, for each contractor;
On residential projects, no more than 4 individuals may be on the job at any time, not including individuals who require temporary access and are not engaged directly in the construction activity;
For non-residential or commercial projects, the number of individuals permitted on the site will depend on the size of the enclosed site; and,
Commercial construction firms should also strongly consider establish a written safety plan for each work location enforced by the pandemic safety officer.
Detailed guidance is set forth in the "Guidance for Businesses in the Construction Industry Permitted to Operate During the COVID-19 Disaster Emergency" document.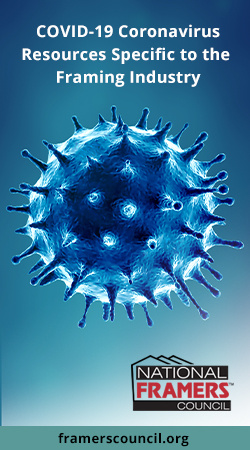 CMs, with regard to their jobsite deliveries in Pennsylvania, and for those who undertake installation or repair activities at jobsites as part of their scope of work in the state, should carefully review the state's amended order, press releases and the construction guide to ensure full compliance. Failure to comply with the requirements set forth in the order may result in citations or fines and default claims from your builder and general contractor customers. 
CMs should also review and revise their own policies, where necessary, to ensure compliance with all of the social distancing, mitigation and cleaning protocols referenced by the state's order. Additionally, CMs may need to expend additional costs to comply, like purchasing masks for all employees and subcontractors that will be on a construction site, and to ensure social distancing of at least six feet.
SBCA has compiled a number of resources for employers, to help guide its members through the challenges presented by COVID-19.