Charts: LBMs' Response to COVID-19 Worries
Charts: LBMs' Response to COVID-19 Worries
Pro Sales recently surveyed 130 LBM Dealers (April 3-9) throughout the country to ask how they have been disrupted due to COVID-19 and actions they've taken as a response. While general sentiment was worrisome, most LBM businesses have resisted immediate, long term actions towards their employees. 
Over seventy-five percent of companies surveyed indicated they have not laid off any full-time employees as a result of COVID-19, while over half have reduced the number of temporary employees it regularly hires. Broken down by company size, it appears larger companies have been quicker to take action towards its employees. This may be due to the Payroll Protection Program geared towards maintaining employment for small businesses with fewer than 500 employees, or larger businesses having the ability to trim head counts without impacting critical services.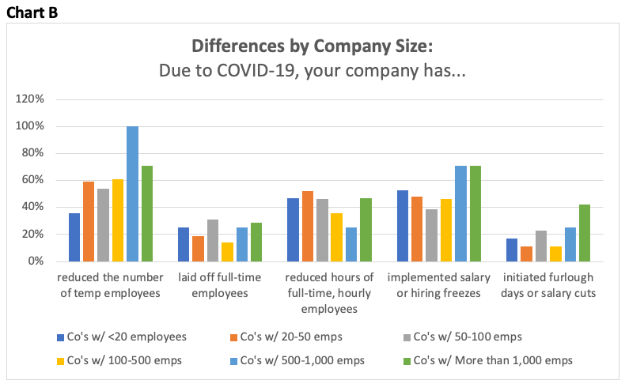 The survey also asked, by company size, how worried they were that COVID-19 could permanently close their business in 2020. While nearly half indicated they were at least "somewhat worried", the worry is skewed higher towards smaller businesses. This indicates how sensitive smaller LBM businesses are towards large economic swings and how dependent they are on market volatility.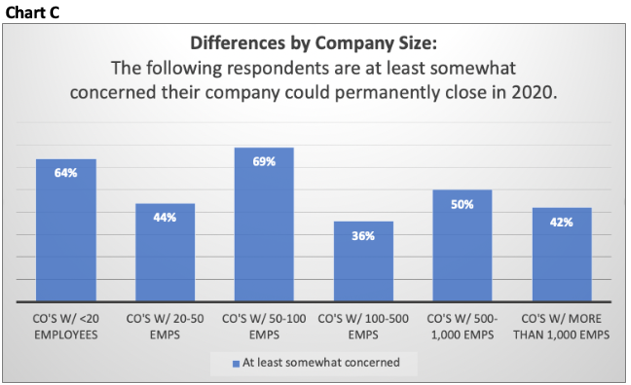 SBCA has conducted a regular weekly survey of its members since the onset of Executive Orders impacting different states and their implications on construction, and specifically component manufacturing. View its results here and draw your own conclusions on how COVID-19 is impacting the construction industry.