Socialize with Competitors, Gain New Ideas
Originally published by the following source: SBC Magazine — September 30, 2019
by TJ Jerke with contributions from SBCA Staff
Minnesota
SBCA members traded in their safety glasses for sunglasses when they took their work to the baseball field during what has become an annual chapter meeting and baseball outing.
The Minnesota Chapter met at Target Field in Minneapolis prior to the Twins game, where 23 members discussed the state's movement towards adopting the 2018 International Building Code by March of 2020 and recent invitations for the chapter to provide educational seminars to building officials in municipalities across the state.
MNACM Chapter President Jeff Burger said the chapter outing offers an opportunity for members to talk shop for a few hours, and discuss a myriad of topics outside of the plant.
"It's a great place to gather that information and a great place for me to ask questions and get some input from other truss plants," he said.  
Washington, DC
A view of Nationals Park from the Chapters' seats 
Sixteen members attended the Capital Area Chapter meeting and dinner prior to a Washington Nationals game at Nationals Park in Washington, DC.
The game, which has become an annual event for the chapter, will hopefully be a tradition for the members, says Gene Frogale, Capital Area Chapter president.
"It's a good way to have a chapter meeting and get everyone together," he says. "Most people want to see one game a year, and if they can combine it with a business event, we seem to see a strong showing."
Attendees heard an update on the Operation Finally Home project, to which the chapter has been intimately involved with. Members also discussed, in detail, cybersecurity concerns within the industry.
Chapter President Gene Frogale said the chapter members have a strong opinion about cyber risks, and many continue to focus on training and making everyone in the plant aware of the risks involved with using a computer.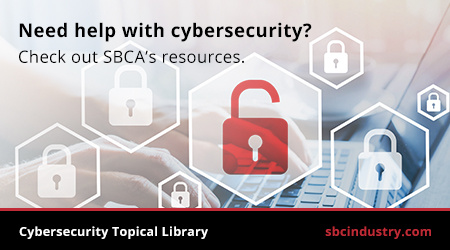 "It's a continuing threat, and I've heard enough horror stories," Gene said. "It's an important topic to continue talking about as a chapter."
CMs looking to get involved in their local chapter should reach out to your local chapter leaders. If you want to start a chapter, contact Trish Kutz.
For additional information and commentary on the camaraderie of our chapters and chapter support available, please read the following articles: