Did You Know 9,000 Will Die from Skin Cancer?
With temperatures warming and summer right around the corner, now is a good time to review a hazard alert from the Center for Construction Research and Training (known as CPWR) that warns about the risk of skin cancer from sun exposure and offering tips for preventing and recognizing it.

The alert warns those who spend all or part of their days working outside that they will see the effects of skin damage over time and calls out construction workers as particularly at risk. The report says,
Skin cancer is the most common type of cancer. In 2018, it is estimated that more than 90,000 people will be diagnosed with and 9,000 will die from melanoma, the deadliest form of skin cancer. Cases of melanoma are on the rise, and many of those diagnosed are expected to be construction workers.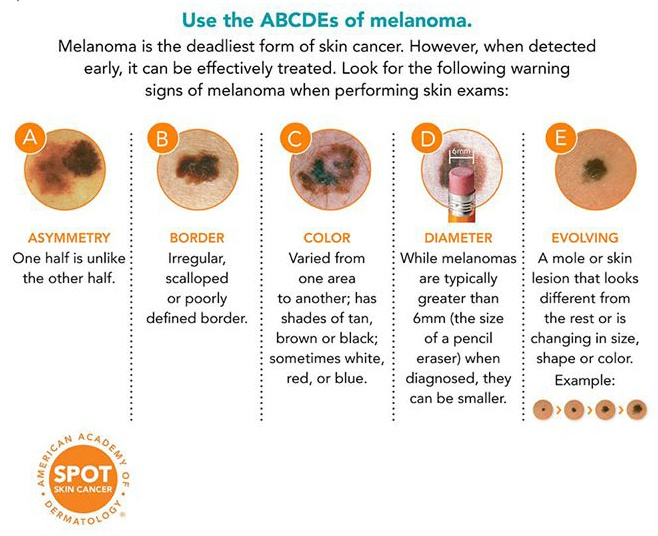 Clearly, skin cancer should be a concern for framers. The hazard alert provides helpful tips for preventing sun exposure, but how can you ensure your crews will take action? According to one study discussed in Safety+Health, just a bit of education can help. Simply one educational session was shown to produce significant results. Describing the type of education provided during the study, the article states,
Educational sessions were 30-minute presentations during annual safety trainings that covered the prevalence of skin cancer among outdoor workers, skin cancer risk factors, types of skin cancer and ways to prevent sunburn.
David Klatzkin, safety director at Hull Associates in Grand Prairie, Texas, says sun safety is a good topic to discuss during safety meetings with employees. He makes sure to point out that his company's employees are typically smart about what they wear on bright summer days. "They do a pretty good job of covering up," he says. "They cover their heads, and they wear masks on their faces, and they have long sleeves." However, even with his crews where sun safety is taken seriously, David acknowledges there is still room for reminders and improvement. David says his crews' hands are often exposed and they tend not to wear sunscreen, so there is value in working in some training on the subject "to just refresh them," he says.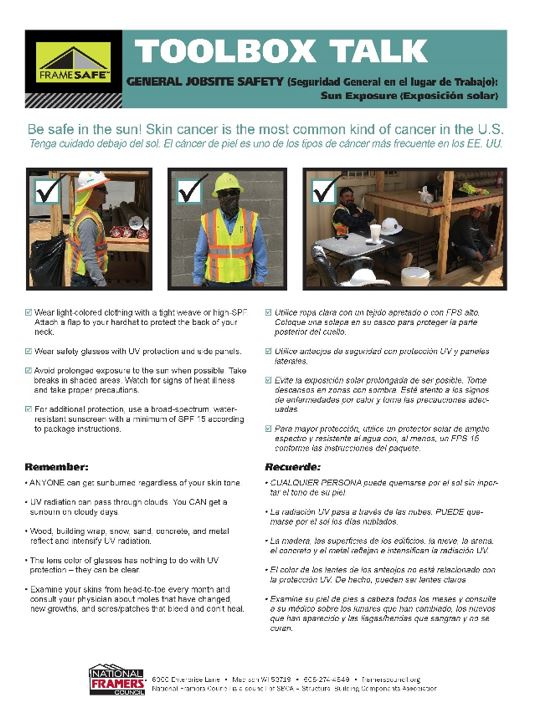 The National Council on Skin Cancer Prevention has designated this Friday, May 24, as Don't Fry Day. Consider meeting later this week to discuss skin cancer risk with your crews. 
Resources: