Spray Foam Helps Turn 'Sea-Cans' Into a Livable Home
Originally published by: Science Times — March 9, 2019

The following article was produced and published by the source linked to above, who is solely responsible for its content. SBC Magazine is publishing this story to raise awareness of information publicly available online and does not verify the accuracy of the author's claims. As a consequence, SBC cannot vouch for the validity of any facts, claims or opinions made in the article.
Four shipping containers have been brought together, stacked in a two-by-two arrangement, and is soon to be the family home of Jaime Turner in Calgary, a province in Canada.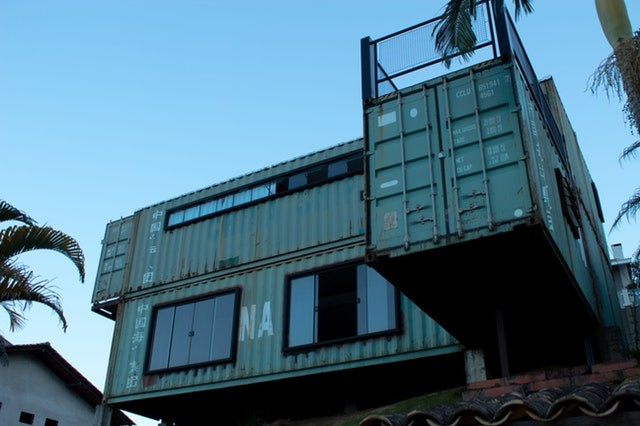 Although shipping containers turned into homes have started to be a trend, Turner's house on Calgary is quite unique and unconventional as it is the first in the said Canadian province. In this design, the bedrooms are found on the ground floor, the kitchen and dining area are on the top floor, and the patio is in between the ground and the second floor. All the sea-cans used for the house are single-use shipping containers with Turner's intention to reduce the carbon footprint of his family.
On February 26, one of the lots in the eco-friendly area, Eco Haven, has had its groundbreaking. Construction has started for Turner's future house in the Rocky Ridge community.
This project has given Turner a huge step towards his passion for greener goals and environmental awareness. $700,000 later, the plans are drafted and the shipping containers are being cut according to the floor plan. The plumbing and electrical works were also roughed in. Insulation in a form of spray foam has been installed as well. All these were done in a warehouse at 3Leafs. After the parts of the house are ready, all of it was taken to Calgary in a truck. On-site, the construction-ready sea cans are being assembled according to plan. This is a two-day process using a crane.
Turner hopes for a modern design, calling for the need to use stucco and metallic wooden panel accents on its exterior, hiding its boxy appearance. The interiors are still to be completed with its floors, countertops, drywall, and other details like an "exposed sea can" feature that the family can use as a talking piece which Turner is excited about.
Another feature to be added in the eco-home is some solar panels on the roof. There are also a few parts about the home that can be described as "traditional construction". The garage will not be made of sea cans and the heating, ventilating, and air-conditioning system (HVAC) will not be using natural gas.
Turner is optimistic about seeing more people patronizing an environmentally conscientious house such as his. 3Leafs is also excited about the attention and interest their project is getting. The company is looking forward to more projects such as Turner's eco-friendly family house.