GP Investing $30M Updating Rome, GA Mill
Originally published by: Hardware & Building Supply — March 14, 2019

The following article was produced and published by the source linked to above, who is solely responsible for its content. SBC Magazine is publishing this story to raise awareness of information publicly available online and does not verify the accuracy of the author's claims. As a consequence, SBC cannot vouch for the validity of any facts, claims or opinions made in the article.
Georgia-Pacific (GP) plans to spend approximately $30 million to purchase and install new equipment at its Rome Lumber facility in the coming months.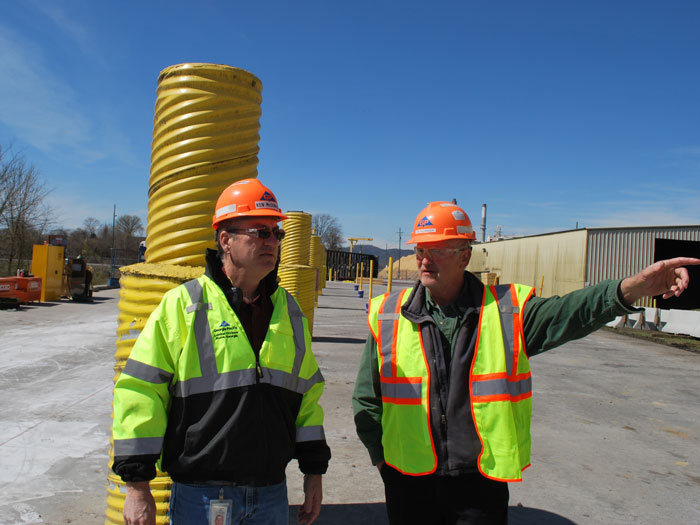 The Atlanta-based company said the investment will enable the facility, located in Rome, Ga., to produce 20% more lumber at a higher quality and with more variety.
"A capital investment such as this means Georgia-Pacific believes in this site and is committed to it for the long haul," said plant manager Ken McDonald. "Our employees, our customers, and the community will benefit from these improvements."
The new equipment includes a new planer, grader and trimmer. A new sorter will serve 65 bays, up from the current 26 bays.
GP says said initial civil engineering is beginning now, with concrete work to be underway by June. Equipment installation will begin in July and be completed by Thanksgiving. The facility will shut down briefly to tie in the new equipment and reopen in early December.
Rome Lumber sits on 38 acres of land on Mays Bridge Road about 10 miles west of downtown Rome. The facility currently employs 163 people. It was built in 1981 by Georgia Kraft, a joint venture of the Mead Corporation and Inland Container Corporation. Georgia-Pacific acquired the facility in 2013 as part of the purchase of International Paper's Temple-Inland Building Products division.
Additional Georgia-Pacific lumber production investments include Warrenton Lumber, located east of Atlanta, which will be a new 340,000‐square foot, $135 million facility opening this spring and a new $150 million technologically advanced lumber production facility in Albany, Ga.
In the past year, GP has been steadily ramping up services at multiple plants including expansions, major upgrades to manufacturing equipment, and new mills.
Overall, the company operates nearly 200 facilities and employs approximately 35,000 people directly, and creates nearly 92,000 jobs indirectly, it said.