Field Guide for Properly Installing Window Flashing
Originally published by: Journal of Light Construction — November 16, 2018

The following article was produced and published by the source linked to above, who is solely responsible for its content. SBC Magazine is publishing this story to raise awareness of information publicly available online and does not verify the accuracy of the author's claims. As a consequence, SBC cannot vouch for the validity of any facts, claims or opinions made in the article.
Recessed window openings can be flashed with liquid-applied flashings or with peel-and-stick membrane flashing. Regardless of which membrane system you use, these guidelines will keep you out of trouble most of the time: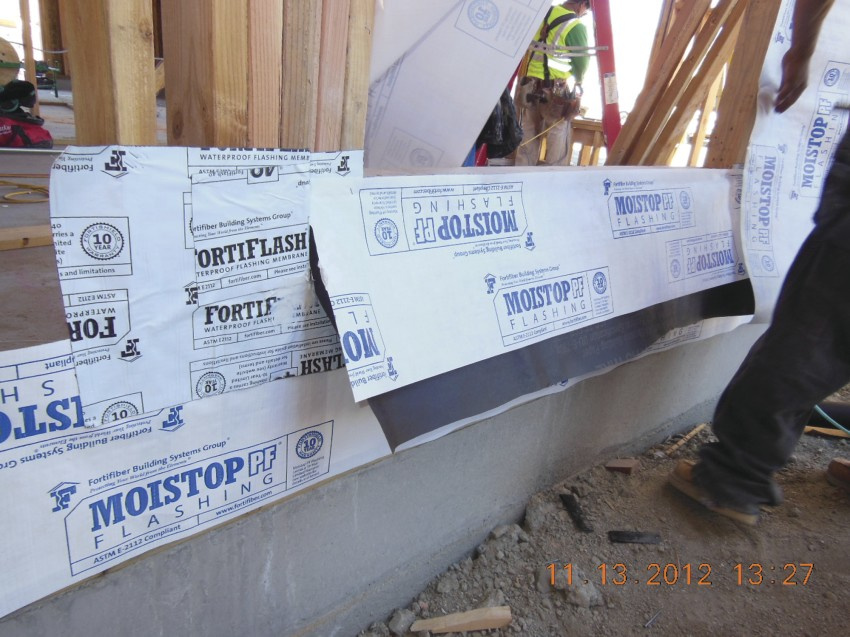 Work from bottom to top. This is obvious to a lot of folks but bears repeating. You have to work from bottom to top to make sure top layers lap over bottom layers.
Pre-formed flashing corners. Pre-formed corners are available from Fortifiber. They're sold as "Corner Flash A" (for the outer corners of the recess) and "Corner Flash B" (for inside corners). But you can also pre-form corners using DuPont FlexWrap or other flexible flashing material following the DuPont instructions.
Use flashing corners on all corners of the recessed opening, including the four outside edges of the outer face of the opening, as well as the four corners on the wall area in which the window is set. On the bottom of the opening, the corners on the outside edge are installed first, then the corners near the window unit. On the top of the opening, the inside corners near the window are installed first, then the corners on the outside edge. This will ensure that the layers are lapped correctly.
And don't forget the top corners. A lot of folks are so concerned about the lower sill area, they neglect the top corners of the opening. Those are just as susceptible to blowing rain and water dripping around the top edge and running into a tiny gap.
Protection layer. After the lower recessed edge is correctly flashed, apply a course of building paper to protect this important area from trade damage. Many times, recessed openings are used as tool-holders and stepping stools, which will damage your carefully applied and expensive flashing efforts. Adding a course of building paper or a sheet of nail-on flashing is a cheap insurance policy.
J-roller. The karate-chop method of pushing peel-and-stick into a corner is not enough. Always use a J-roller to smooth the material flat and ensure complete adhesion. Wrinkles and poor adhesion will inevitably lead to leaks.
For the latest information and resources on window installation using exterior continuous insulation, check out these resources on continousinsulation.org.