Can You Avoid OSHA's 5,000 lb. Tie-off Requirement?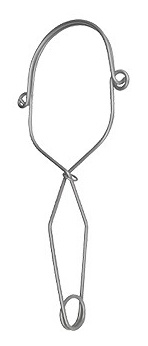 One of the confounding issues for framers when developing a site-specific safety plan is to find fall protection tie-off points that meet OSHA's 5,000-pound capacity requirement.
Chris Tatge, National Framers Council (NFC) executive director and Susan Harwood grant fall protection class instructor, acknowledges the difficulty. When it comes to finding ways to meet this requirement, OSHA itself provides no guidance. "They don't solve those problems for you, and they intentionally don't," says Chris.
However, Chris explains that there is a way to avoid this requirement entirely. Attaching fall protection to roof trusses themselves is permitted for site-specific plans where BCSI bracing is used. While trusses are not rated to hold 5,000 pounds, Chris says it is acceptable for framers to explain in a plan that, in the absence of anything that would meet the standard, their crews will be tying off to BCSI-braced trusses. "The fact that you can tie off to the trusses when you properly use a site-specific plan is a big deal," he says, as other options for meeting OSHA's standard require much more planning and expense. That makes the site-specific truss tie-off exemption especially appealing.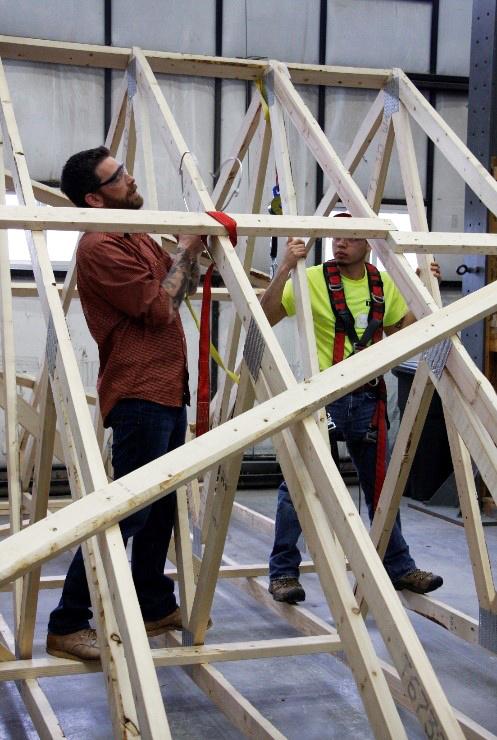 Executing this plan requires the proper equipment, however. Chris uses a wire form anchor, colloquially referred to as a "hot dog clamp". With this device, he says, installation is an "easy on, easy off" process of walking through the trusses and hooking them up.
Chris cautions framers to ensure their site-specific plan is in writing. Section 7 of the FrameSAFE manual has a "site-specific template that you can use and fill out," he says. However, it is important to understand that you can't simply "grab that paperwork out of the manual and when a CO shows up hand it over to them. It needs to be filled out, it needs to have all the project details, and it needs to be on-site when the CO shows up."
For more information about FrameSAFE or putting together a site-specific safety plan, contact NFC staff.
Chris demonstrating how to use a wire form anchor during a Susan Harwood grant fall protection class. Photo by Denise Williamson.
Additional Fall Protection Resources
​SBCA and NFC members and staff have generated a lot of helpful documentation and resources on this topic, which we have collected in our Fall Protection Topical Library. This resource pre-sorts the most valuable resources on a subject and arranges them into four main categories for easy navigation: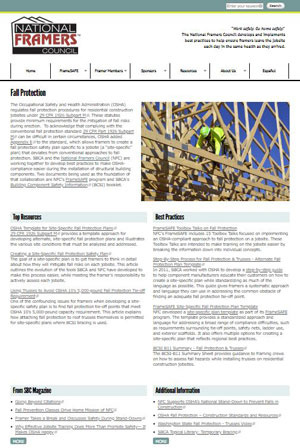 Top Resources are intended to be the most thorough and pertinent sources of information on the topic.
Best Practices are typically guidance documents that provide effective solutions to common problems associated with the topic.
From SBC Magazine is a list of the most recent articles on the subject to be published in SBC Magazine, SBC Industry News, NFC Framing News or Energy Efficiency & Building Science News.
Additional Information provides links to web pages and non-SBCA/NFC resources that provide additional insight on the topic.
If there is a topic you feel would make an important addition to the topical library, please contact staff to share your ideas.
Other Related Content: