Can In-Plant Truss QC be Made Easier?
Originally published by the following source: SBC Magazine — March 4, 2019
by Jess Lohse with contributions from SBCA Staff
The QC Committee met last week at the SBCA OQM to discuss progress in the Digital Quality Control program and the testing programs underway that will provide data to support the assessment of plated joint quality per ANSI/TPI 1 Chapter 3.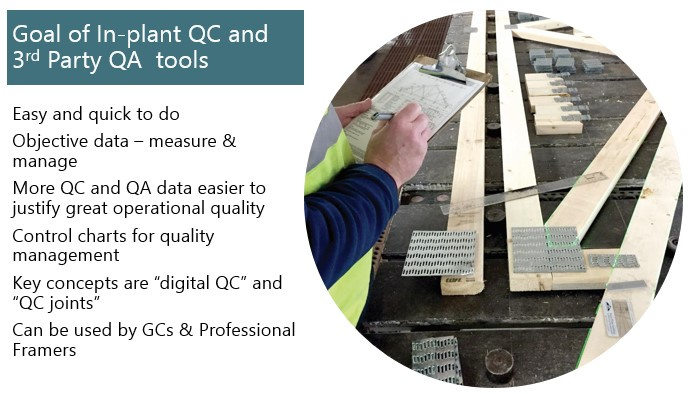 The Digital QC program is advancing and is now ready for initial alpha testing, with two member manufacturers participating: American Truss of Houston, TX and Southern Components of Shreveport, LA. 
The goal of the Digital QC program is to make quality control inspections easier, quicker and less cumbersome. 
An in-plant QC inspector will photograph the QC joint (aka critical joint) using an SBCA developed app on a smart phone or tablet, capturing the plate's placement using a digital overlay from truss design software to immediately know if corrections are necessary or if the joint passes inspection.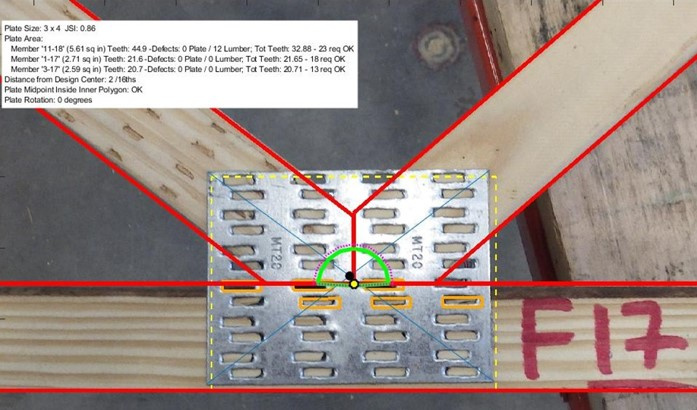 The prevailing notion is component manufacturers will use the  time savings from the new Digital QC Program to inspect additional joints and trusses to gain better insights to overall manufacturing quality. This quality management information will be used to create management charts and graphs, which can then be used downstream for crew training and equipment adjustments, as well as direct QC data should a component manufacturer's quality be called into question, for any reason, post manufacture. 
Look for additional updates on the Digital QC Program at SBCA's next Open Quarterly Meeting (OQM) to be held June 4-6 in Fort Worth, Texas.
For additional information on SBCA's Digital QC efforts, please read the following articles: