Builder Evaluates the Latest Insulation Alternatives
Originally published by: Sturgis Journal — March 9, 2019
by Rob Kinsey
The following article was produced and published by the source linked to above, who is solely responsible for its content. SBC Magazine is publishing this story to raise awareness of information publicly available online and does not verify the accuracy of the author's claims. As a consequence, SBC cannot vouch for the validity of any facts, claims or opinions made in the article.
When it comes to insulation, there's an assumption all that's needed is to pack some itchy pink stuff in the walls or throw some cellulose on the attic floor.
Simple, quick, affordable ways to reduce energy cost. Just stuff it in and you're done, right?
Wrong!
Keywords for insulating these days are "air sealing" and "thermal envelope performance" prevent air and moisture from moving through the walls and ceilings. In the olden days, I think these were referred to as "drafts."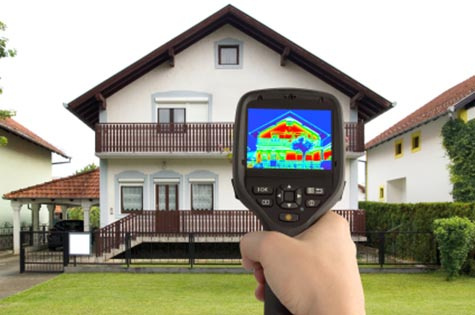 If you've ever had a drafty room, you know what it does to comfort levels and energy use.
Even houses without noticeable drafts have hidden air movement. Pathways of air movement occur within the wall and ceiling cavities, allowing air to escape from indoors to outdoors, and vice-versa.
Newer building practices now look for all the places where infiltration and exfiltration occur and seal them shut.
One method is to use spray foam insulation. Insulation contractors use special equipment to mix and spray chemicals that swell and seal gaps. Cost to fully fill an entire wall or ceiling is expensive, so many stick with fiberglass batts and don't worry about the air sealing. While affordable, fiberglass is typically installed wrong by being packed too tight or having numerous gaps.
One hybrid method to get cost control and effectiveness is the 'flash and batt' method, in a which a thin layer of foam sprayed over the inner wall and attic surfaces to seal the cracks, then followed by loose cellulose, or, fiberglass batts. Another method is to use damp-spray cellulose which mixes glue into the insulation and effectively blocks many leak prone spots.
I recently saw a new product named Aero Barrier, which introduces an aerosolized caulk into the house under high pressure during construction. Air leaks are sealed by the buildup of the material into the gaps where the material and air are escaping the pressure. This product looks to be a major player in the future of housing.
Be aware that the tighter a house is, the more need there is for fresh air to be brought into the home. It seems contradictory, but it really is true. This is where air recovery systems come into play. Fresh air, brought into the HVAC system, is pretreated for heating or cooling without creating drafts — keeping everyone affordably comfortable.
Rob Kinsey has been a licensed builder for 30 years and is a home inspector with more than 20 years of experience.