Softwood Lumber Market Continues Decline
Originally published by: NAHB — June 11, 2019

The following article was produced and published by the source linked to above, who is solely responsible for its content. SBC Magazine is publishing this story to raise awareness of information publicly available online and does not verify the accuracy of the author's claims. As a consequence, SBC cannot vouch for the validity of any facts, claims or opinions made in the article.
Prices paid for goods used in residential construction did not change in May (not seasonally adjusted) according to the latest Producer Price Index (PPI) released by the Bureau of Labor Statistics. As a result, building materials prices have grown much more slowly in 2019 (+3.1%) than they did over the same period in 2018, during which they increased 4.7%.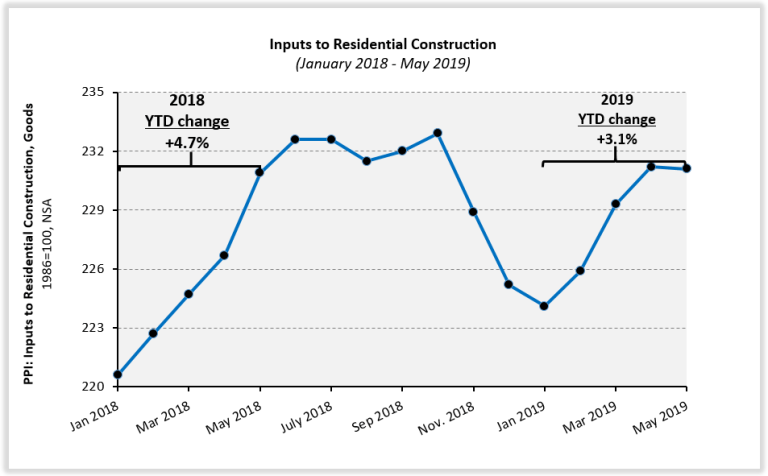 Consistent with data published by Random Lengths, the PPI report shows that softwood lumber prices declined over the past month. Prices fell 1.3% in May, reaching their lowest level since February 2017. Prices paid for OSB also decreased 1.3% in May, the fifth decrease over the past seven months. During that period, prices have fallen nearly 30%.1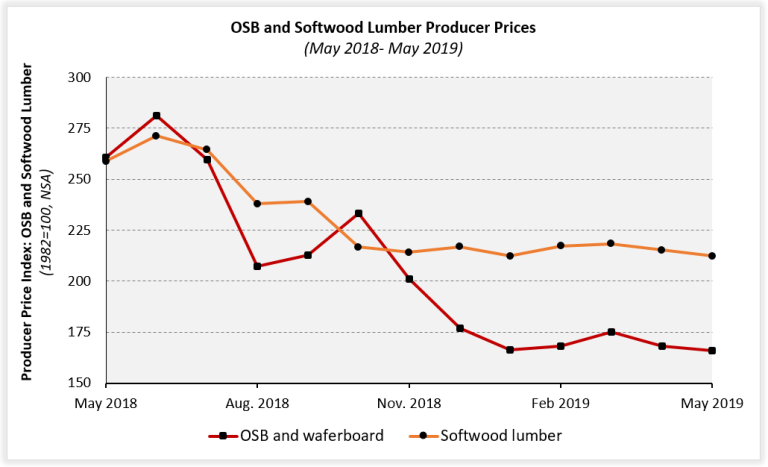 Recent expansions of mill capacity have helped push prices lower. For example, North American softwood lumber production capacity increased by one billion board feet in 2018 even after accounting for hundreds of millions of board feet in capacity lost from mill closures in Oregon and Canada. Another 700 million board feet has or is scheduled to come online in 2019.2
The recent downward trend in prices paid for gypsum products resumed in May as prices declined 1.1% (seasonally adjusted) after increasing in April. The first five months of 2019 have been historic in the gypsum market, with prices falling a cumulative 4.3% (seasonally adjusted)—the largest YTD decline on record (earliest available data are for 2012).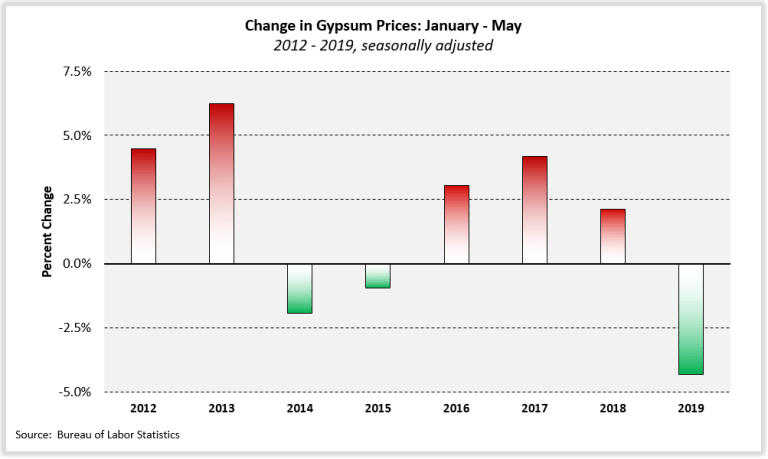 The price index for gypsum also declined by 3.3% in unadjusted terms, the largest year-to-date drop since 2007.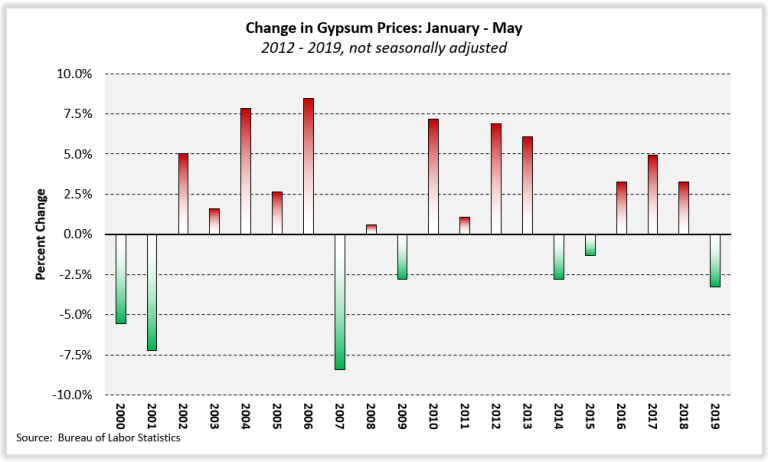 The price of ready-mix concrete stabilized in May as it edged 0.3% higher after increasing 1.7% in April. Price movements have been anomalous since the start of 2017, bucking a predictable pattern that began in 2011—small, consistent monthly increases with an occasional decrease.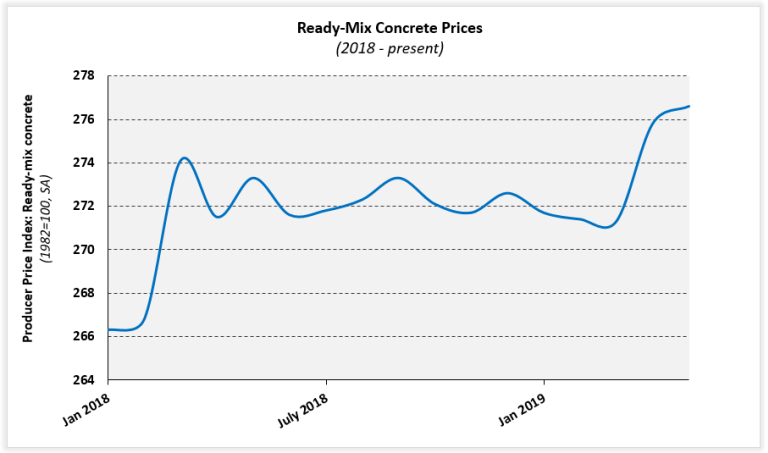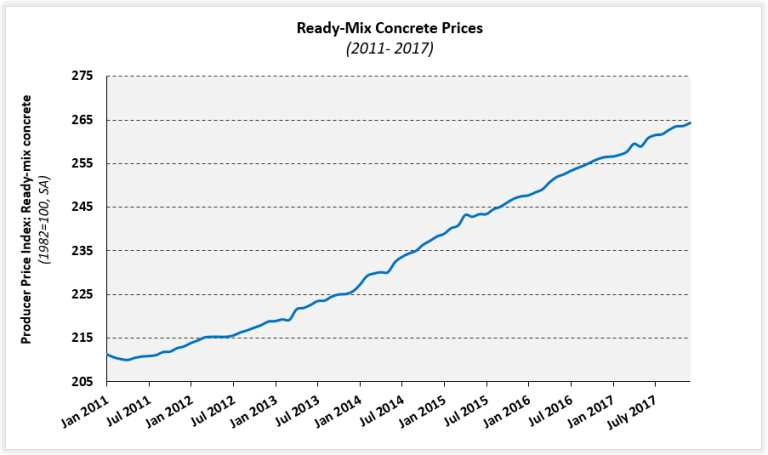 ---
[1] As the PPI reading for OSB was not released with the rest of the data, a 1.3% decrease was estimated using May data from Random Lengths.
[2] Random Lengths