Simpson Strong-Tie Launches Enhanced Online Deck Planner Software Center for Deck Builders, Homeowners, DIYers
Originally published by: Simpson Strong-Tie — July 9, 2019

The following article was produced and published by the source linked to above, who is solely responsible for its content. SBC Magazine is publishing this story to raise awareness of information publicly available online and does not verify the accuracy of the author's claims. As a consequence, SBC cannot vouch for the validity of any facts, claims or opinions made in the article.
Simpson Strong-Tie, the leader in engineered structural connectors and building solutions, announced it has launched an enhanced online Deck Planner Software tool to help deck builders and homeowners quickly and easily design their dream deck. Featuring 3D software, design guides and an in-app user tutorial, the free web-based design center provides a suite of intuitive tools and resources for designing and building stronger, more beautiful decks.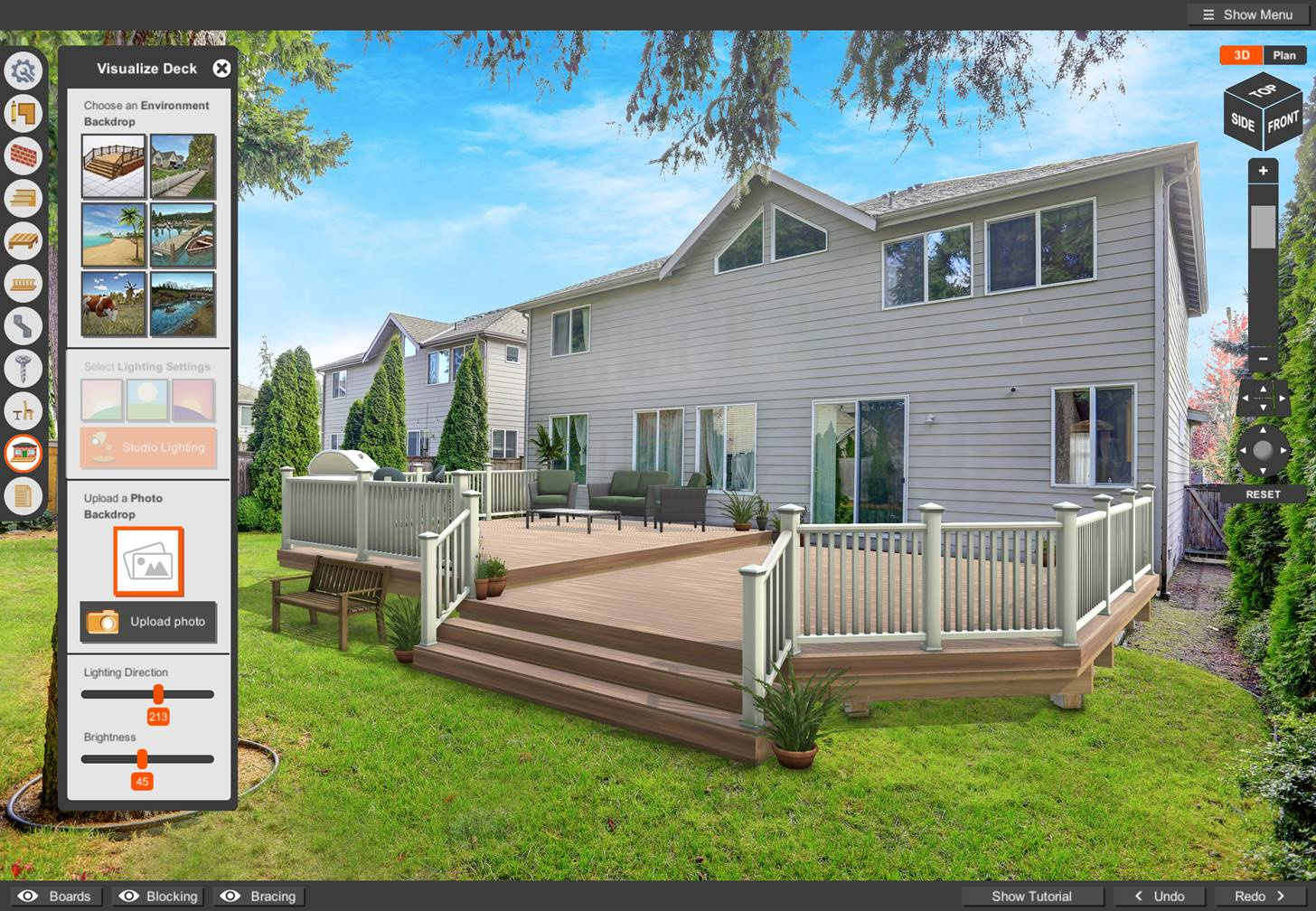 With the 2019 deck-building season in full swing, Deck Planner Software from Simpson Strong-Tie lets homeowner DIYers and professional deck builders plan for beauty and design for strength. Powered by an in-app tutorial that guides users step by step through the custom deck design process, the software allows users to select shapes, modify dimensions and choose from various deck board and railing options. One-click toggling between 2D and 3D design modes makes it easy to view and design in different perspectives.
The software also highlights the critical connections for building a strong, safe deck and recommends
hardware based on any design the user customizes. When the design process is over, a full output report is generated that includes a bill of materials for all lumber, decking, railing and hardware necessary to build the deck.
"Like all of the technology solutions from Simpson Strong-Tie, this next generation of our popular Deck Planner Software is incredibly easy to use while packing in robust functionality and features for users to take advantage of as they design more complex and customized projects," says Simpson Strong-Tie director of Customer-Facing Software Tim Beckman. "More importantly, the software helps deck builders and DIYers easily design for stronger, safer decks that are longer lasting and provide homeowners with peace of mind."
Additional enhanced features and benefits of the new Deck Planner Software app include:
A selection of predesigned deck options
A selection of various wood species for framing lumber
Auto-save functionality to save works in progress
Ability to change wall height and select from a large library of wall finishes
Ability to add furniture, plants and trees to visualize the deck design in the backyard
Enhanced 3D-rich graphics with lighting settings and various background options
For more information or to use the free web-based Deck Planner Software and deck construction solutions from Simpson Strong-Tie, visit strongtie.com/deckplanner.
About Simpson Strong-Tie Company Inc.
For more than 60 years, Simpson Strong-Tie has dedicated itself to creating structural products that help people build safer, stronger homes and buildings. Considered an industry leader in structural systems research, testing and innovation, Simpson Strong-Tie works closely with construction professionals to provide code-listed, field-tested products and value-engineered solutions. Our engineered structural products and systems are recognized for helping structures resist high winds, hurricanes and seismic forces. They include structural connectors, fasteners, fastening systems, lateral-force-resisting systems, anchors and product solutions for repairing, protecting and strengthening concrete. From product development and testing to training and engineering and field support, Simpson Strong-Tie is committed to helping customers succeed. For more information, visit strongtie.com and follow us on facebook.com/strongtie, twitter.com/strongtie, YouTube and LinkedIn.