Eliminate OSHA's "Fatal Four" to Save Lives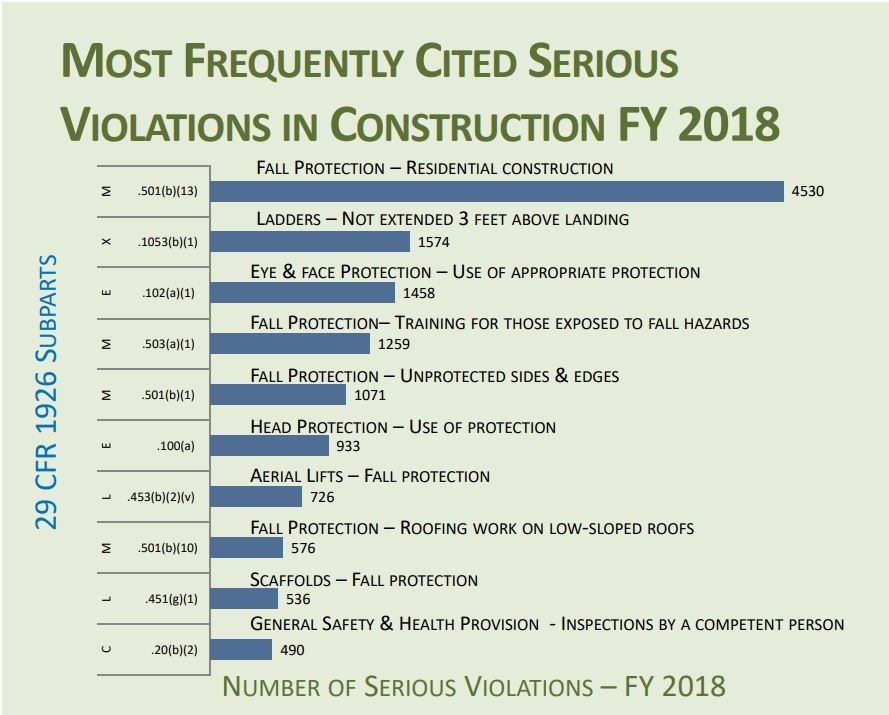 Serious fall protection violations once again topped OSHA's list for citations in 2018. OSHA reports that one in five worker deaths last year were in construction. The leading causes of private sector worker deaths in the construction industry were falls, being struck by an object, electrocution, and being caught-in/between. The Bureau of Labor Statistics reports that these "Fatal Four" were responsible for more than half (59.9%) the construction worker deaths in 2017. Eliminating these safety issues would save 582 workers' lives in America every year.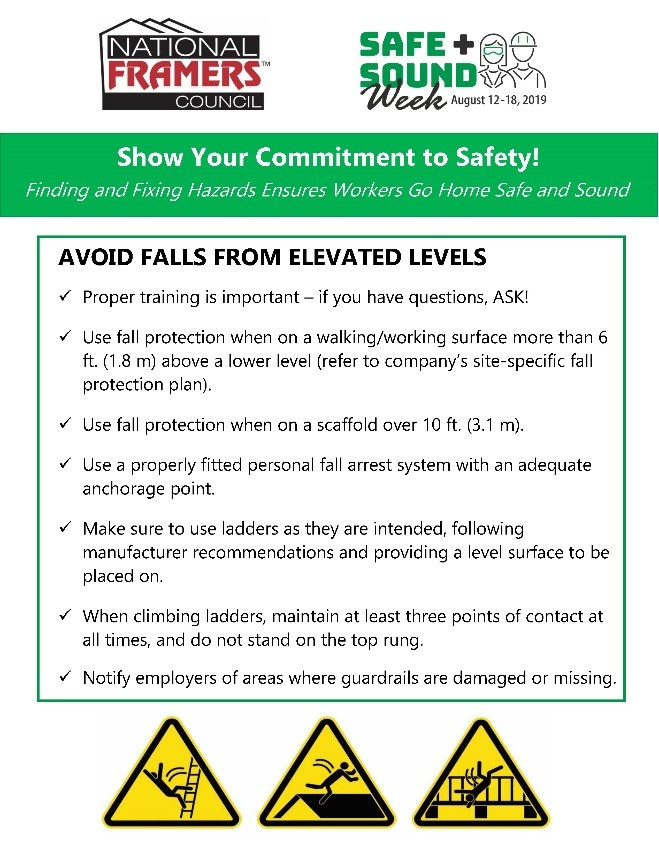 The National Framers Council has partnered with OSHA to promote the 2019 Safe+Sound Campaign, a nationwide effort to raise awareness of the value of workplace safety and health programs. This work includes the development of a set of FREE safety posters that work to combat the issues related to the top OSHA citations and injury events for framing contractors. The goal of this initiative is to provide NFC members with the tools needed to reduce work related occurrences and achieve the organization's mission to "Work safely. Go home safely."
A set of four jobsite safety posters can be downloaded from NFC's website:
Prevent Slips, Trips & Falls on Walking Surfaces
Avoid Overexertion & Musculoskeletal Injuries
Don't Be Caught Off-guard by Falling Objects & Equipment
Avoid Falls from Elevated Levels
Each poster is available in English and Spanish and features the most important safety reminders for each area to reinforce the training available in NFC's FrameSAFE program. In addition to posting these on the jobsite, consider using these resources as the basis for toolbox talks and safety huddles during this year's Safe+Sound Campaign, which will be held August 12-18.
Visit NFC's website to learn more about the campaign and download your free posters and OSHA Fact Sheet for Framers.