Simpson Outlines its 2018 Top 10 Innovative Products
Originally published by: Simpson Strong-Tie — December 18, 2018

The following article was produced and published by the source linked to above, who is solely responsible for its content. SBC Magazine is publishing this story to raise awareness of information publicly available online and does not verify the accuracy of the author's claims. As a consequence, SBC cannot vouch for the validity of any facts, claims or opinions made in the article.
Simpson Strong-Tie, the leader in engineered structural connectors and building solutions, today released a Year in Review lookback at the company's top product innovations for 2018. Engineered to provide job site efficiency, alleviate design and installation challenges, and solve for contractor issues that matter, Simpson Strong-Tie products released in 2018 ranged from structural steel seismic connectors to epoxy anchoring adhesives to auto-feed screw driving tools for decking contractors.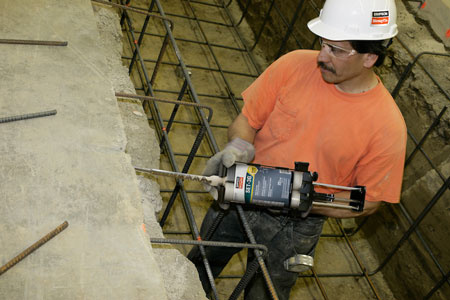 In September, Simpson Strong-Tie was recognized by Pro Tool Innovation Awards for its commitment to product improvement and innovation, receiving acclaim in the specialty drill bits category for the Simpson Strong-Tie® Deck-Drive™ DCU screw plug solution and in the drill/driver attachments category for its Quik Drive® PRODW drywall system.
"Manufacturers are consistently improving their tools. Each year, however, some exceed the norms and develop products which truly deserve recognition," said Clint DeBoer, Executive Director of the Pro Tool Innovation Awards. "Business owners, builders, contractors and tradespeople really need to understand which products can help them work smarter and more efficiently. Often, they can also save a lot of money in either material costs or time savings, and that innovation goes straight into their pocketbook."
Top Simpson Strong-Tie product innovations for 2018 include the following: