Safety Resources for Working in Winter Weather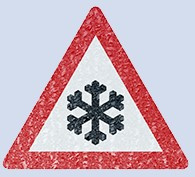 As you consider day to day hazards with regard to winter weather safety, EHS Today suggests "using the hierarchy of controls to eliminate and minimize winter hazards can reduce risk and the potential for injuries." While it's not possible to eliminate low temperatures or substitute warmer weather, there are changes that can be made to minimize risk of accidents. For example, wearing ice cleats instead of work boots and using enclosed aerial lifts instead of ladders can reduce slips and falls. The article also suggests a variety of simple engineering controls such as wrapping the handles of metal tools and using tarps to shield workers from the wind.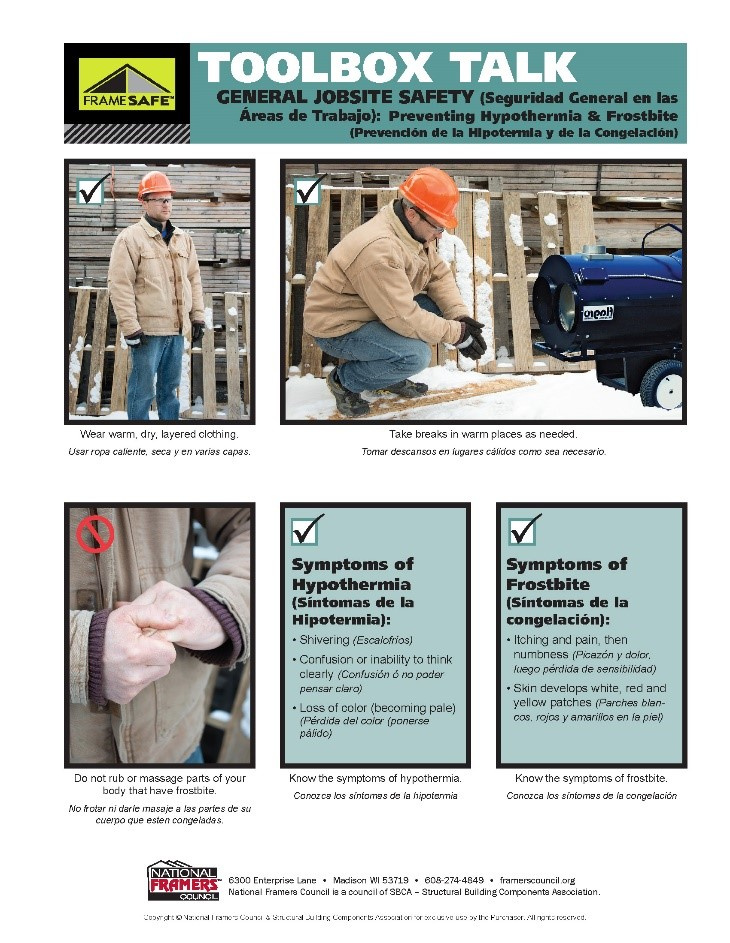 NFC's FrameSAFE program includes a Toolbox Talk on preventing hypothermia and frostbite that provides a quick reminder of the primary symptoms of these conditions.
Consider reviewing this information with your employees regularly. While OSHA does not have a specific standard for working in cold weather, employers are still required to identify hazards and provide a safe workplace.  OSHA's requirement to provide potable water to employees (see 1926.51(a)(1)) is also applicable in cold weather as the dry air affects hydration.
OSHA provides more specific recommendations on its winter weather web page. This guidance includes information on staying safe while clearing snow from walkways and rooftops. The National Institute for Occupational Safety and Health (NIOSH) has also recently revised its information on protecting workers in cold environments. Learn more about cold stress on the CDC website.