OSB Prices Drop Sharply, More Cost Competitive
In December, the prices of most building materials prices stayed steady. However, the prices paid for OSB fell by double digits from November, the second month with dramatic declines. OSB prices dropped 12.0 percent, after falling 13.7 percent in November. The year end drop means prices paid for OSB fell 22.4% for the year, and have decreased 36.7 percent from their most recent peak.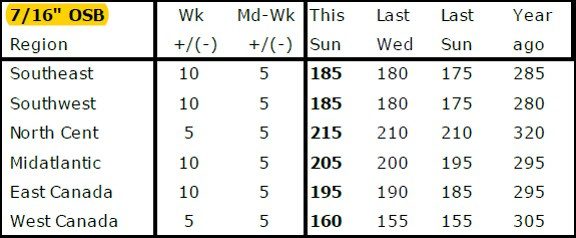 That's roughly a price of $5.78 per 4x8 sheet of OSB, compared to $8.91 a year ago. This makes OSB much more cost competitive as an exterior sheathing product against alternatives.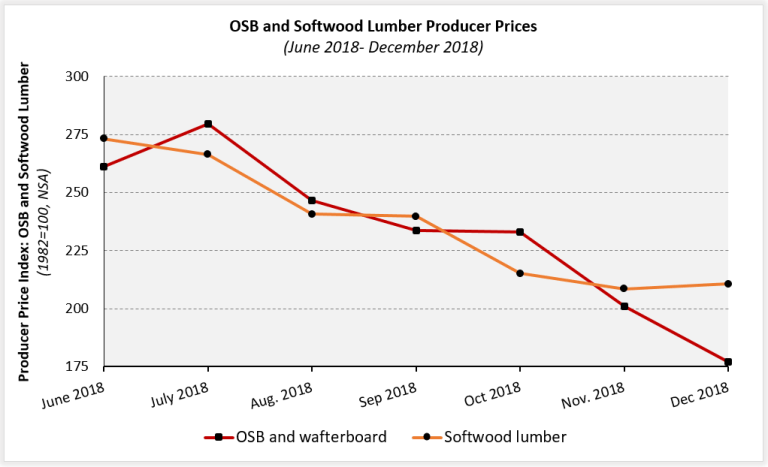 Data from Random Lengths shows even steeper declines over the latter half of 2018. Unlike the PPI, which excludes the prices of imports, Random Lengths data includes purchases in the United States and Canada regardless of the country of origin. These data show that the prices of OSB have fallen 52.0 percent since June's peak.