Katerra Set to Raise Another $700M from Investors
Originally published by: The Real Deal — January 15, 2019

The following article was produced and published by the source linked to above, who is solely responsible for its content. SBC Magazine is publishing this story to raise awareness of information publicly available online and does not verify the accuracy of the author's claims. As a consequence, SBC cannot vouch for the validity of any facts, claims or opinions made in the article.
Masayoshi Son's $100 billion Vision Fund is preparing another major investment in real estate tech, with plans to lead a $700 million round of financing for Katerra, the construction startup founded by former Flextronics International CEO Michael Marks.
This financing round would value the four-year-old company at more than $4 billion, according to The Information. The SoftBank fund invested $865 million in Katerra last January, after which the company was valued at $3 billion.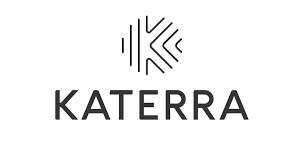 Katerra and SoftBank declined to comment, and the identities of the other investors in this financing round are unknown.
California-based Katerra, founded in 2015, has faced some growing pains since its last cash injection. In August, The Information reported that the company's flagship factory in Arizona had to be shut down soon after it opened because it lacked proper building permits.
At the time, one former Katerra manager said that "every day is a fire drill."
The company's revenue was reportedly in the high hundreds of millions of dollars in 2018, and sources expect that number to exceed $2 billion this year.
SoftBank's last investment in Katerra was one of the largest real estate tech deals of 2018, coming just behind two other SoftBank deals – $3 billion and $1 billion fundraising rounds for the company formerly known as WeWork.
Katerra has also found itself entangled in some of the Vision Fund's political troubles lately. In October, just weeks after the Saudi government was implicated in the murder of journalist Jamal Khashoggi, Marks travelled to Riyadh to sign an agreement to build several factories in Saudi Arabia. Other U.S. tech executives, such Uber CEO Dara Khosrowshahi, had declined to attend the same event.