DowDuPont CEO Discusses Leadership Approach
Originally published by: Wall Street Journal — December 26, 2018

The following article was produced and published by the source linked to above, who is solely responsible for its content. SBC Magazine is publishing this story to raise awareness of information publicly available online and does not verify the accuracy of the author's claims. As a consequence, SBC cannot vouch for the validity of any facts, claims or opinions made in the article.
Edward D. Breen just spent the last three years merging industrial bastions DuPont Co. and Dow Chemical Co. His next act? Taking the combination apart all over again.
The merger-to-breakup plan, which was set in motion soon after Mr. Breen took DuPont's helm in 2015, is the kind of corporate chemistry the gravel-voiced former cable-equipment salesman has performed over much of his two decades in C-suites. As chief executive of General Instrument Corp., he engineered its sale to Motorola before joining Tyco International in 2002, where he stabilized the sprawling conglomerate after a corporate-fraud scandal. In 2007, he split Tyco into three companies, then five years later, divided the remaining Tyco into three entities again.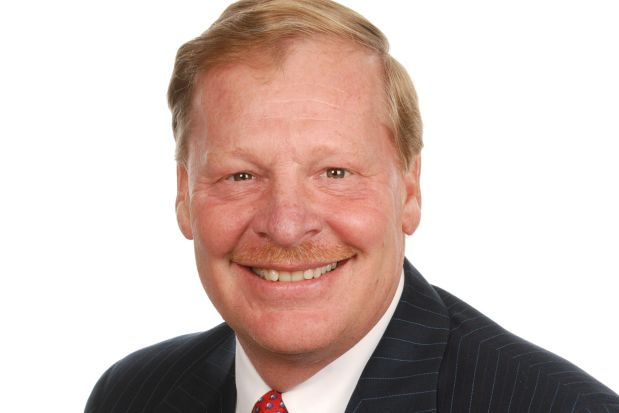 Now as chief executive of the freshly reformulated DowDuPont, Mr. Breen will break it up next year—also into three companies.
DowDuPont CEO Ed Breen talks to The Wall Street Journal about the most important trait in a new hire, how to stay ahead of the competition and his passion for collecting antique canes. Photo: Natalia V. Osipova/The Wall Street Journal
A new Dow will spin off by April as a plastics and packaging maker incorporating DuPont's materials operations. By June, another spinoff, Corteva Agriscience, will combine Dow and DuPont's crop seed and pesticide businesses. The remaining company, dubbed DuPont, will build on its predecessors' businesses in electronics, safety and nutrition products. As of next summer, Mr. Breen plans to serve as DuPont's executive chairman and a director on Corteva's board.
In a recent interview at The Wall Street Journal's New York office, Mr. Breen reflected on building and taking apart companies. Here are edited excerpts:
WSJ: DowDuPont is preparing to break up. So are United Technologies and GE. Are the days of the conglomerate over?
Mr. Breen: I don't think they're over. It's really a case-by-case basis. When I did it at Tyco, I thought it was the best way to create significant shareholder value above and beyond operating what it was. But there are great conglomerates out there that have great business systems or something they're really an expert at, and they know how to run it.
WSJ: What's harder: building companies up or taking them apart?
Mr. Breen: I actually like building companies. That's been the fun of the last three years at DowDuPont. It is a heavy lift to split up a company. It takes time.
But in our case, by putting Dow and DuPont together, preknowing we were going to separate it into three companies, it has really been fascinating. We've created literally three industry-leading companies in their respective businesses.
WSJ: Both Dow and DuPont employed a lot of lifers. How do you sell disruptive change?
Mr. Breen: We were very transparent about why we were doing what we were doing. Usually, when you explain something to people, they go, "Alright, that makes sense."
We solicited [from employees]—"What are your concerns, what questions do you have?" I would personally read all of them the week before I'd do the town hall or communication. We got, on average, 300 questions each time.
WSJ: Activist investors Nelson Peltz and Daniel Loeb played big roles in the run-up to Dow and DuPont's combination. Why work with activists, after DuPont's board initially resisted?
Mr. Breen: When I came into DuPont, to me, they were as important as any other investor in the company. We get input from all investors. Overall, I did not disagree with some of the points the activists were making. What they didn't know, however, was that we had the potential to merge with Dow and then create these three powerful companies. So we were already working on that when they became aware of it.
WSJ: Why invite them into the deal discussions?
Mr. Breen: We signed a nondisclosure with Trian. I thought it was nice to have them on board, endorsing the deal, especially when we came out of the chute.
WSJ: What should CEOs know about working with activists?
Mr. Breen: Talk to them and understand exactly all the details of where they're coming from. You're not going to agree with them on everything, but they're doing their homework also and sometimes they're making some pretty good points.
WSJ: You've curtailed what you call DowDuPont's "moonshot" projects. When you look across the business landscape, from autonomous vehicles to meat grown from cells, do you see U.S. companies getting overly ambitious?
Mr. Breen: No. When I say moonshots, I don't want to do large, risky projects that I'm not highly confident have great returns. We work on autonomous cars now. We have R&D projects, that [last] literally, 10, 11, 12 years, like in agriculture. We're going to do that, but I want to do things that are very safe returns, especially on the really big projects where you're going to spend hundreds of millions of dollars.
WSJ: How does your experience at DowDuPont compare with your previous chapters running companies?
Mr. Breen: Tyco was very different than DowDuPont simply because of the crisis and the liquidity concern and the bankruptcy concern. So you deal with different issues, but your management style is not different.
In all the companies I've been in, having an open and honest assessment of risk has probably been one of the most valuable things I've ever done. Some of my biggest strategy moves came from understanding what the risk was in the company.
WSJ: Such as?
Mr. Breen: One of the top risks at DuPont was, "Are we going to be one of the big agriculture companies?" We were not, because of all the consolidation that looked like was going to occur. We took a first-mover advantage because we knew we wanted to be with Dow to get this balanced portfolio of crop [chemicals] and seed. And we moved. If we weren't honest about that risk, we might be in a different place.
WSJ: Do you have another CEO role in you?
Mr. Breen: I'm not planning on retiring, so it's not on my radar screen. I'm totally committed to staying with DuPont full-time afterward. I wouldn't even think about "What after that?" at this point.