CM Wins Unique Christmas Truss Tree Contest
Originally published by: TV6 (Upper Michigan) — December 18, 2018

The following article was produced and published by the source linked to above, who is solely responsible for its content. SBC Magazine is publishing this story to raise awareness of information publicly available online and does not verify the accuracy of the author's claims. As a consequence, SBC cannot vouch for the validity of any facts, claims or opinions made in the article.
The Wendricks Truss Company of Hermansville recently signed up to take part in a rather unique contest.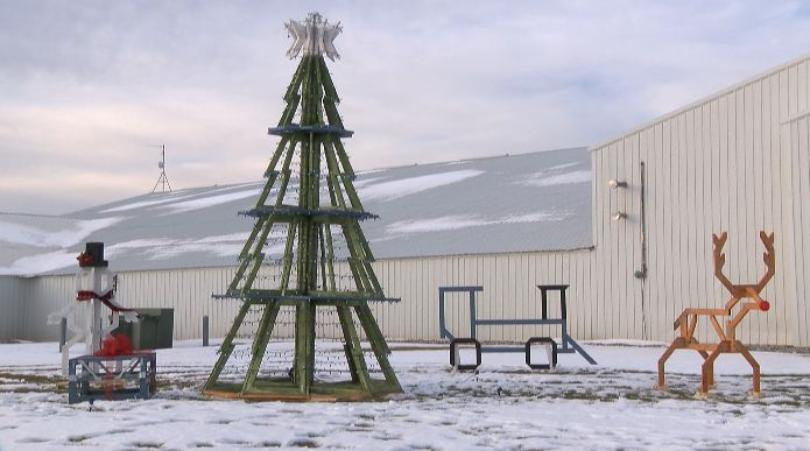 MiTtek Industries challenged truss production companies in the U.S. and Canada to use their design software to produce a Christmas tree made from truss building materials.
Wendricks took up the challenge and went above and beyond creating not only a tree but a gift, a snowman, Rudolph the Red Nosed Reindeer and a locomotive.
Several companies were in on the competition with the winner receiving $250 worth of pizza.
Josh Bedgood was the tree's designer but he explained that the tree was a product of a company wide effort and Bedgood told TV6 that they received a message this morning saying that their efforts paid off.
"Today we did get an email this morning that kind of made it official that we did seize the title of winning it. To win the contest they said they wanted to see the quantity of plates, the number of angle cuts and also the uniqueness of the tree and also holiday spirit."
Wendricks winning tree was made up of 300 pieces of lumber, around 650 joiner plates and 1500 light bulbs.
Company officials said they would be back next year to defend their title.