Chart: What Will Happen to the Wall Panel Market in 2019?
Home Innovation Research Labs conducted a survey of home builders in December. Respondents indicated they are continuing to increase their use of off-site construction, and plan to rely on it even more in 2019.
The previous article analyzing this survey focused on the planned increase in truss use in 2019. However, the two off-site construction methods that saw the largest increase between the April and December 2018 surveys was open and closed wall panels.
As the chart below illustrates, more than one in five of builders who responded they plan to continue or increase their use of wall panels in 2019.  What is even more interesting is that those percentages reach almost one in three when looking five years out.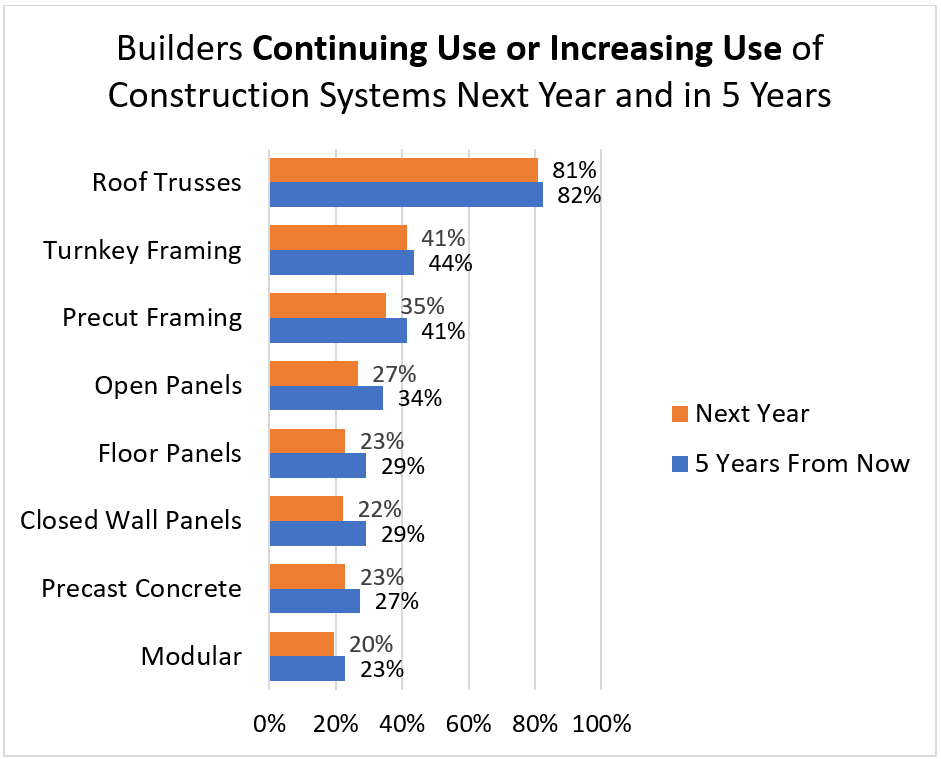 Next week we'll look at how truss and panel use breaks down between big and small builders.