Chart: What Builders Will Use Component Framing More?
Home Innovation Research Labs conducted a survey of home builders in December. Respondents indicated they are continuing to increase their use of off-site construction, and plan to rely on it even more in 2019.
The two previous articles analyzing this survey focused on the planned increase in truss use in 2019 and the potential growth opportunities for wall panels. However, there is a significant difference between big builders (defined as more than 25 homes completed annually) over small builders, as big builders indicated they are more than twice as likely to use these off-site construction methods.
As the chart below illustrates, 27 percent of big builders plan to increase their use of open wall panels, 24 percent plan an increase in roof truss use and 20 percent plan to increase their use of closed wall panels.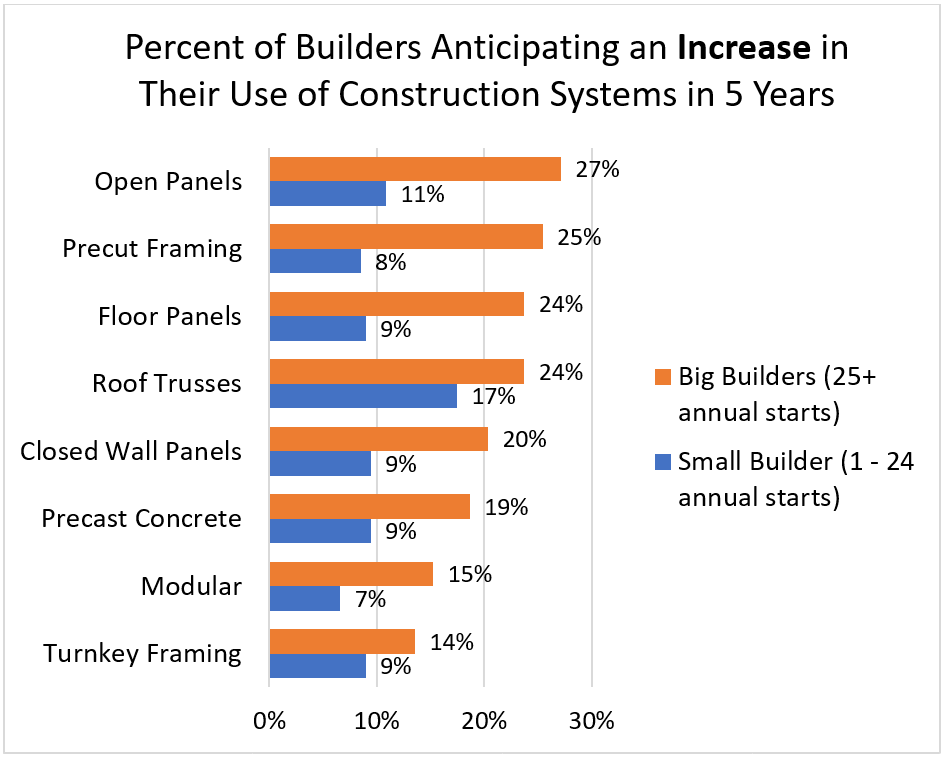 Interestingly, 24 percent of big builders indicate they will increase their use of floor panels.  It's important to note that using a product for the first time, floor panels for example, would constitute an increase in use. Big builders account for more than 75 percent of the homes built in the U.S. each year, so there is ample opportunity for the growth of component framing over the next five years.