BMC Appoints Three to Leadership Team
Originally published by: ProSales — January 15, 2019
by Vincent Salandro
The following article was produced and published by the source linked to above, who is solely responsible for its content. SBC Magazine is publishing this story to raise awareness of information publicly available online and does not verify the accuracy of the author's claims. As a consequence, SBC cannot vouch for the validity of any facts, claims or opinions made in the article.
BMC Stock Holdings, a provider of diversified lumber and building materials and solutions to builders and professional remodelers, announced key appointments to its leadership team.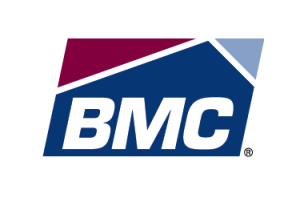 Timothy Johnson has been named executive vice president and general counsel, effective immediately. Additionally, Joyce Vonada has recently been named chief information officer, effective November 8, 2018, and Gary Gross has been appointed vice president of pro-remodeling, effective November 19, 2018.
Johnson will report to BMC CEO and President Dave Flitman and be responsible for managing all legal matters for the Raleigh, N.C.-based dealer, including corporate governance, acquisitions, and litigation.
"We are very pleased to welcome Tim to BMC. His vast knowledge of the industry and proven legal expertise will serve the company well as we continue to execute our growth strategies, including our tuck-in acquisition strategy," Flitman said in a public statement.
Johnson brings more than 15 years of private and corporate legal experience to BMC. He has most recently served as the senior vice president and general counsel at Ply Gem, a position he held since 2008.
According to Flitman, Vonada is overseeing BMC's efforts to leverage technology and drive internal efficiencies that deliver innovative customer-focused solutions, while Gross is leading the acceleration of the company's growth in the pro remodelers segment.
Vonada most recently served as the CIO for American Tire Distributors. Gross has over 20 years of leadership experience at major corporations, and he held various senior leadership positions at Lowe's during the past 18 years, including vice president of service, vice president of installed and special order sales, and vice president of financial planning and analysis.
BMC is the fourth largest company in the ProSales 100 and generated $3.4 billion in sales in 2017, with 95% of that revenue coming directly from pros. The dealer serves 45 metro areas across 19 states, primarily in the south and west regions of the country.