2 CMs Chosen for 2019 Emerging Leaders Scholarship
The SBCA Board of Directors and members of its Emerging Leaders Committee are pleased to announce two recipients of the 2019 Emerging Leaders Scholarship.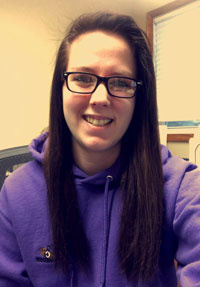 Shawnee Gunnett is a structural estimator for Big C Lumber Structural Building Components in Dowagiac, Michigan. Shawnee has studied construction since her freshman year in high school and "fell in love" with the components industry during an internship with Big C during her first year of college. Always up for a challenge, Shawnee currently serves on advisory boards at three schools in her local area as she advocates for greater awareness of the components industry with students in construction trades program.
Described as a "rock star" by instructors and supervisors, Shawnee is passionate about reaching young people like herself with a clear message of the opportunities the components industry offers and this is the area in which she is looking to contribute most as she gets more involved with SBCA. "I believe that I can bring new ideas to the floor and help communicate about connecting with high schools, trade schools and others in order to lure younger generations to find the passion that I have in the construction/structural building components industry," Shawnee stated in her scholarship application. "There are so many ideas and topics that are not mentioned to the younger generations when it comes to construction."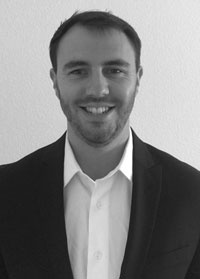 Kyle May is regional/territory manager for G2 National, LLC in Sparks, Nevada. He has been a part of the industry for almost a year and is eager to learn more about the industry and network with members from across the country. Prior to joining the components industry, Kyle was a math teacher for four years. His experience as an educator, background in mathematics and love of problem-solving bring a unique perspective to the mix.
"Attending the OQM in San Diego, CA is going to be a great opportunity for me to learn and expand with others," says Kyle. "I am most looking forward to establishing connections with other emerging individuals within the industry.  Being able to interact with others, sharing their challenges, their successes, and their failures while also sharing my own experiences from my first year is one of the main goals I look to take away from this meeting.  It is a great opportunity to meet people and learn about the industry and I am excited to be a part of it!"
This scholarship was designed for SBCA members who are young in the industry and have shown potential leadership in both their individual companies and in the association to help defray the cost of attending Open Quarterly Meetings (OQM). These individuals were chosen based on the strength of their written applications, phone interviews, and support of their supervisors, which demonstrated their potential as future members of SBCA's Emerging Leaders Committee. The scholarship will cover expenses associated with attending two OQMs in 2019, up to a maximum of $3000.
"Our Emerging Leaders group has really taken shape over the last two years," says Emerging Leaders Committee Chair Steve Stroder of California TrusFrame, LLC. "The level of talent we see joining the ranks of this group is inspiring to me and I believe is a real shot in the arm for our industry."
To learn more about SBCA's Emerging Leaders Committee or how to apply for a scholarship for 2020, visit the SBCA website. If you are interested in making a donation to the scholarship  fund, please contact staff.