Two Western SPF Lumber Grading Agencies Merge
Originally published by: Lesprom — January 25, 2019

The following article was produced and published by the source linked to above, who is solely responsible for its content. SBC Magazine is publishing this story to raise awareness of information publicly available online and does not verify the accuracy of the author's claims. As a consequence, SBC cannot vouch for the validity of any facts, claims or opinions made in the article.
Pacific Lumber Inspection Bureau (PLIB) and West Coast Lumber Inspection Bureau (WCLIB) have merged operations into a single entity. The surviving organization, PLIB, will retain all of the trademarks and services formally offered by WCLIB, including the structural glued laminated timber certification services of the American Institute of Timber Construction (AITC) a role WCLIB had assumed since January 2013.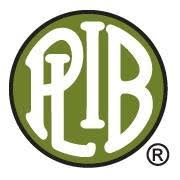 PLIB President Jeff Fantozzi will lead the new combined organization, from its headquarters office in Federal Way, Wash.
"This merger is truly an example of the whole being much more than the sum of the parts," said Ken Thorlakson of Tolko Industries, who is chair of the organization's newly formed board. "We are retaining the full depth of experience and breadth of services of the two oldest lumber grading agencies in North America, while gaining efficiencies at the same time. Together we are among the largest agencies in North America in terms of both production and member numbers, and our service base is one of the broadest, extending not only across North America, but throughout Europe as well. Producers of all sizes will be well served to consider joining us."
While long-time WCLIB Executive Vice President Don DeVisser will follow through with a planned retirement Fantozzi said that DeVisser also will be retained as a technical and engineering advisor during the transition period to help with fully integrating the two organizations.
PLIB was formed in 1903 and is believed to be the nation's longest standing grading agency. WCLIB was originally established in 1911. The combined organization will represent annual softwood lumber volume of more than 6 billion board feet.