Spray Polyurethane Foam Alliance Outlines 2019 Focus
Originally published by: Sprayfoam.com — February 1, 2019

The following article was produced and published by the source linked to above, who is solely responsible for its content. SBC Magazine is publishing this story to raise awareness of information publicly available online and does not verify the accuracy of the author's claims. As a consequence, SBC cannot vouch for the validity of any facts, claims or opinions made in the article.
Here is a quick snapshot of Spray Polyurethane Foam Alliance's (SPFA) recent efforts: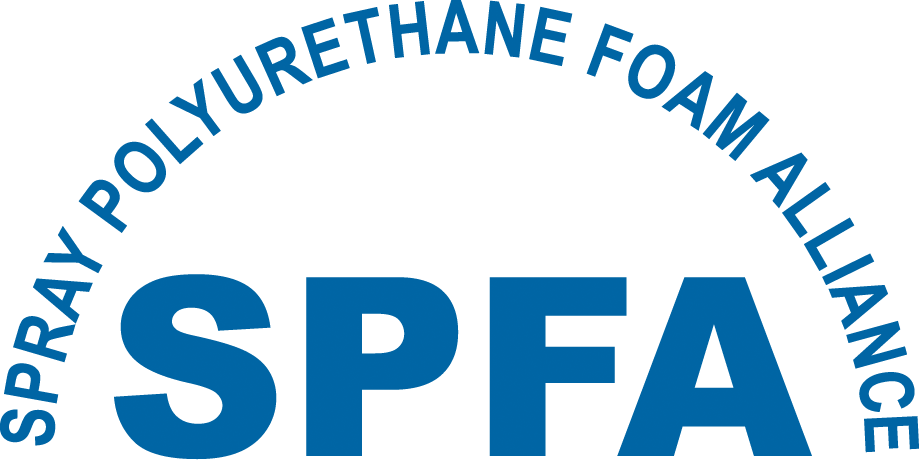 Life Cycle Assessment & Environmental Product Declarations Now Completed
 The SPFA recently completed a 5-year update to its ISO-compliant Life Cycle Assessment (LCA) and Environmental Product Declaration (EPD) for three generic Spray Polyurethane Foam product formulations that include open-cell, closed-cell, and roofing foams. Completed in conjunction with thinkstep (formerly PE International), the 2018 updates also include a fourth product type: low-pressure two-component closed-cell insulation and sealant foams. Additionally, two, rather than one, separate EPDs have been published, aligning with the Spray Polyurethane Foam industry's move toward the integration of blowing agents with low Global Warming Potential (GWP). One EPD includes HFC-based blowing agents for closed-cell foams, while the second EPD includes HFO-based (low-GWP) blowing agents. These work products represent the most credible and influential resources for sustainability and industry professionals to measure sprayfoam's cradle-to-grave footprint and see the quantified benefits over other technologies.
The newly updated LCA is available on www.sprayfoam.org. The EPD covering open-cell SPF and closed-cell, roofing and low-pressure SPF using HFC blowing agents, as well as the EPD covering open-cell SPF and closed-cell, roofing and low-pressure SPF using low-GWP HFO blowing agents can be found on the ASTM EPD website, linked from SPFA's website.
Pest Industry Challenges to SPFA 
Over the past 18 months, the pest management industry has increased criticism of spray foam insulation, making the product a divisive issue among the respective industries and customers. The pest industry in the southeastern U.S. claims SPF inhibits their ability to perform structural inspections, with some even voiding long-term warranties for customers with SPF. Media coverage of this issue has exacerbated the situation, however, it is important to note not all pest management companies embrace this negative SPF approach and wish to work with our industry. At a joint SPF-pest industries meeting in January, some reasonable discussion between both parties occurred. Expect this to result in some consensus on future cooperation and guidance.
Additionally, the fumigant-side of the pest industry has also levied claims against SPF, but SPFA has asserted that the issues raised are not SPF-specific, rather the result of modern energy efficient construction and increasingly demanding building codes which promote unvented attics made with numerous technologies including SPF. The fumigant industry claims that unvented attics with SPF impact ventilation of their deadly poison from homes. The crux of the problem is their reliance on 1970s era leaky house and vented attic design to aerate. Because SPF is prevalent in attics, this contingent has assigned blame for this dangerous, life-safety problem on spray foam. SPFA is addressing this issue individually and through industry partnerships with the intention of correcting the record and public understanding. Offers of assistance, building science education, ventilation design and more from SPFA to the fumigant companies have been made, but are yet to be accepted. Keep watch for more on this ongoing issue.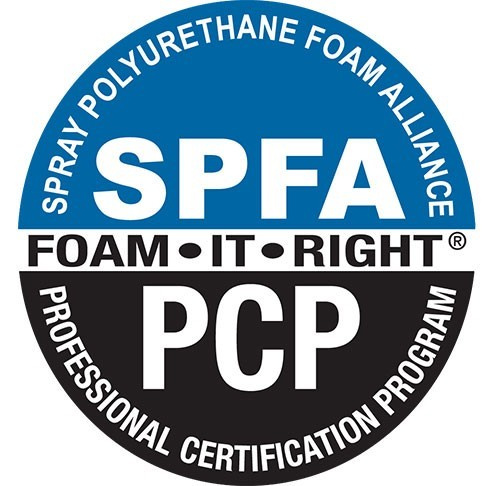 SPFA Professional Certification Continues to Grow
The SPFA launched its Professional Certification Program (PCP) in 2013 to increase the quality of SPF installations. It is the first SPF certification program in the U.S. which is ISO 17024 compliant, standards-driven and internationally recognized. PCP establishes a set of criteria through which individuals can demonstrate their knowledge, skills and abilities in working safely, efficiently and professionally. The value of the PCP is in its promotion of SPF applications that ensure highest possible performance, as well as the health and safety of the contractor, occupants and other trades on the project.
The PCP is continually improving and adapting to the needs of the industry. Currently under development is a new certification for an SPF Consultant—a program which will be launched this year. The SPFA PCP Certified Consultant is the person who enhances the value and function of SPF installations by providing expertise and specialized knowledge of spray polyurethane foam (SPF) to other interested parties. SPF is also working with ICAA to produce an industry-first testing program for new professionals in the industry, the SPF Entry Point Program. For more information on the PCP and to start your own certification process, visit www.sprayfoam.org/certification or contact certdir@sprayfoam.org today.