Simpson Releases New Field-Adjustable Rafter Hanger
Originally published by: Simpson Strong-Tie — January 23, 2019

The following article was produced and published by the source linked to above, who is solely responsible for its content. SBC Magazine is publishing this story to raise awareness of information publicly available online and does not verify the accuracy of the author's claims. As a consequence, SBC cannot vouch for the validity of any facts, claims or opinions made in the article.
Simpson Strong-Tie, the leader in engineered structural connectors and building solutions, today announced the launch of the patent-pending LSSR slopeable and skewable rafter hanger. It's the first product of its kind designed to allow retrofit installation after rafter systems have been assembled in place, helping contractors accelerate job sequencing for improved productivity.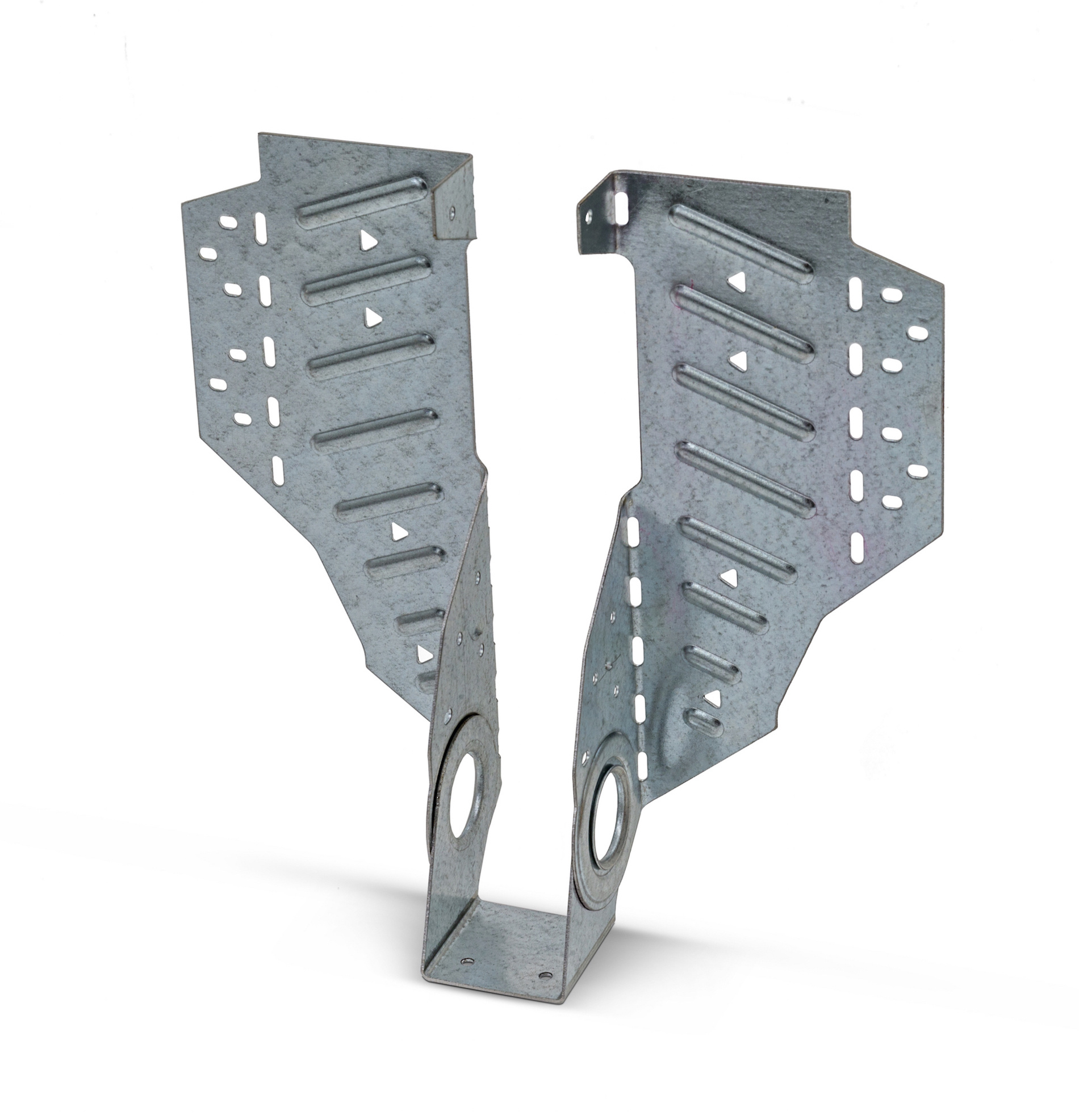 The field-adjustable LSSR features an enhanced flange design allowing for skew adjustments from 0° to 45°, is easier to install than predecessor rafter hangers, and features an easily adjusted swivel stirrup that attaches to both sides of an I-joist for a stronger connection.
"With the development of the LSSR, we've been able to provide a more intuitive solution for installing hangers during rafter system assemblies," says Sam Hensen, vice president of connectors and lateral systems for Simpson Strong-Tie. "More importantly, the LSSR allows for retrofitted installs after rafters have been set in place, improving jobsite efficiency for contractors while still increasing in the strength of hanger connections desired by customers."
Prior to the launch of the LSSR, hanger systems had been installed on the rafter and then attached to the ridge beam, with an installer nailing the hanger into place. With the LSSR, installers can cut all the rafters and tack them into place, then use a retrofit approach to nail hangers onto the roof assembly. Providing an innovative, retrofit-application solution is expected to particularly benefit builders in regions where stick-built framing dominates the new homebuilding market.
The new LSSR rafter hanger features a ZMAX® finish for extra corrosion protection and is available off the shelf, making it easily accessible for contractors on the go. It's an enhanced and improved design of the LSSU, which it will replace in the market. For more information about the LSSR rafter hanger, visit strongtie.com/LSSR.