Simpson to Focus on BIM with Builder Customers
Originally published by: Simpson Strong-Tie — February 12, 2019

The following article was produced and published by the source linked to above, who is solely responsible for its content. SBC Magazine is publishing this story to raise awareness of information publicly available online and does not verify the accuracy of the author's claims. As a consequence, SBC cannot vouch for the validity of any facts, claims or opinions made in the article.
Simpson Strong-Tie, the leader in engineered structural connectors and building solutions, will be hosting a booth at the 2019 NAHB International Builders' Show to showcase its builder software portfolio, which is designed to offer builders, architects, engineers, and the construction supply chain scalable software solutions for realizing cost and labor efficiencies across the design and construction cycle.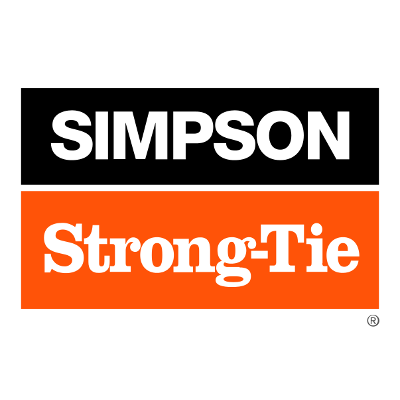 The Simpson Strong-Tie builder software portfolio was strengthened when the company acquired CG Visions in 2017. Now that the two companies have integrated into one, CG Visions will adopt the Simpson Strong-Tie name and continue to pursue its mission of delivering solutions that help customers build more predictably and efficiently.
As part of Simpson Strong-Tie Builder Solutions, we will exhibit our builder software solutions at IBS booth SU1007, offering visitors a hands-on look at the next stage in the evolution of our proven Construction Document Management solutions in both 2D and 3D building information modeling (BIM) for the residential construction market.
"We continue to deepen our partnership with top builders, architects, engineers, and the construction supply chain throughout the country by offering scalable software," says Simpson Strong-Tie Director of Customer-Facing Software Tim Beckman. "We're looking forward to connecting with current and future customers at IBS to explore how our diverse range of solutions can best fit their individual business needs."
Pipeline
At IBS, Simpson Strong-Tie will showcase its Pipeline solution with examples of how single-family and multifamily residential builders are using its scalability and adaptability to estimate more efficiently, manage unit costs, cut purchase orders, and boost cost and labor efficiencies during both design and construction.
Pathway
Simpson Strong-Tie will also be demonstrating its newest product offering, Pathway, to illustrate new opportunities in the Sales Management process for builder partners. Using a common database, Pathway supports the missing alignment that too often exists between estimating and sales systems while also supporting online flex-plans, interactive communities, and online design centers.
LotSpec
With the recent acquisition of LotSpec, Simpson Strong-Tie brings a powerful options management solution to IBS, and will show builder attendees how the software can easily be integrated to achieve more from existing construction documents, elevation plans, and more. Be it legacy 2D AutoCAD files or the latest Revit files, LotSpec allows construction pros to rule their options.