Several Foam Insulations Used in Mountain Retreat
Originally published by: Fine Homebuilding — January 22, 2019

The following article was produced and published by the source linked to above, who is solely responsible for its content. SBC Magazine is publishing this story to raise awareness of information publicly available online and does not verify the accuracy of the author's claims. As a consequence, SBC cannot vouch for the validity of any facts, claims or opinions made in the article.
This home is new, small, efficient, custom-designed and comfortable for a family of four with a cat and a big dog. The sheltering roof pitch is 12/12 and the exterior is rough-cut, vertical barn-boards.  Also chosen for the exterior as part of the inspired Scandinavian design is a metal standing-seam roof.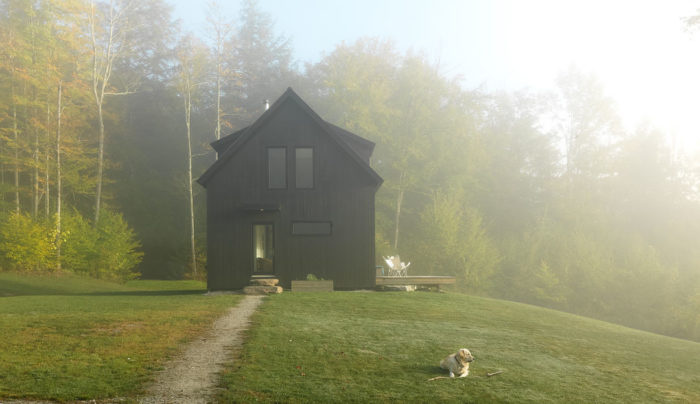 In the open and informal interior, most of the windows are operable and are fairly large, creating a strong connection to the outdoors.  The walls and ceilings are white and the floors are Vermont ash sapwood. Though the countertops are topped with laminate for simplicity and durability, the 1-in. birch plywood substrate is exposed on the edges, giving a richer, custom feel.  Custom steel brackets support the open shelving which is combined with flush full-overlay MDF cabinetry with minimal finger pulls.
The location of the Morso wood stove heats multiple spaces and is the primary source of heat all year around.  A smaller sized stove was chosen to be sure the house does not overheat.  Efficiency Vermont was consulted on the details of the HVAC systems, equipment and building envelope.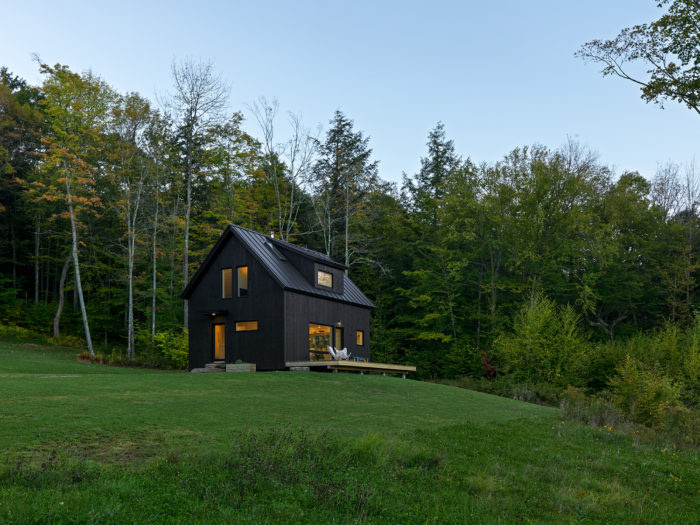 "They (homeowners, architect, builder and consultant) elected to insulate the 2×6 stick-frame exterior wall cavities with 3 1/2 in. of closed-cell foam and wrap the outside of the exterior walls with 2-in. polyisocyanurate (polyiso) rigid insulation beneath a rain-screen system. They also installed 2 in. of Thermax polyiso rigid insulation of the inside of the full basement walls and 3 in. of extruded polystyrene (XPS) rigid insulation under the slab. (The unfinished basement is used for utilities, storage and their son's drum set.) Upstairs, the unvented cathedral ceiling is insulated with 2 in. of polyiso on the underside of the 2×12 rafters and dense pack cellulose in the rafter bays."