Parties Present Threat to Student Housing Floor Systems
Floor systems in student housing face a very real threat: parties. As witnessed in the recent floor collapse at Clemson University, large groups of students and dancing are a potentially dangerous mix.
Floor framing elements, whether they are trusses or I-joists, are designed and installed to resist all defined loads, and are approved by building owners and developers for projects of all types, including today's student housing.
Building designers define the maximum number of people expected to be in a given area (generally calculated on a per-square-foot basis) so that area will perform as expected from a structural and serviceability point of view. For example, a common criterion is one person per fifty square feet.
If a room's maximum occupancy is exceeded and a fire starts, it can be difficult for everyone to get out safely. This is the main reason for defining occupancy maximums in the building code. Occupants are very much at risk of being trampled and/or dying in a fire because they cannot get away from a fire fast enough.

Increasingly, another concern is if the occupancy maximum is exceeded, room serviceability problems can occur, structural performance problems can occur, and in the worst case scenario, failure due to over load can occur.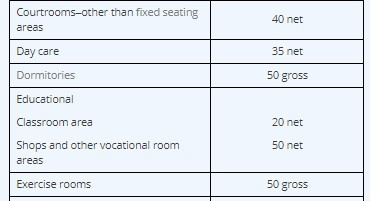 Investigators at Clemson University determined the collapse was likely caused by the "rhythmic jumping up and down of the closely spaced crowd attending the party, overloading the trusses."
When there are 100 people dancing in 500 square feet when the building code states there should only be 10 people, this will create an unintended overload condition leading to unanticipated results. The International Building Code states the following (click on the images to view the building code):
The impact of this movement is explained by a building code official in Athens, Ohio, as a warning to students at nearby Ohio University:
For additional information, please review the following resources and articles on collapses due to overloading by crowds: