Owens Corning Insulation Segment Up 11% in 2018
Originally published by: The Blade — February 20, 2019

The following article was produced and published by the source linked to above, who is solely responsible for its content. SBC Magazine is publishing this story to raise awareness of information publicly available online and does not verify the accuracy of the author's claims. As a consequence, SBC cannot vouch for the validity of any facts, claims or opinions made in the article.
Toledo-based Owens Corning reported a strong 2018 financial performance on Wednesday, with record revenues of $7.06 billion, profits that were up 88 percent, and double-digit increases in adjusted earnings in each of its three building product segments.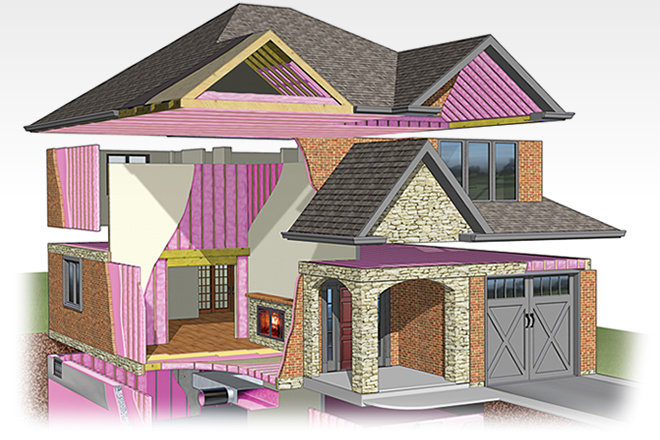 OC, which makes insulation, roofing shingles, and composite building materials, said profits last year totaled $545 million, or $4.89 a share. That compared to 2017 profits of $289 million, or $2.55 a share.
Wall Street analysts were expecting $4.79 a share, according to Zacks Investment Research.
The company's record revenue of $7.06 billion was up nearly 11 percent from revenues of $6.38 billion in 2017.
Owens Corning was aided by stronger pricing of its products and the integration of its acquisition of the Paroc Group, which is a leading producer in Europe of fire-resistant mineral wool insulation, known as "stonewool." In 2017 Paroc had estimated sales of $476 million.
For the fourth quarter, OC's profits were $171 million, or $1.55 a share, up from a loss of $4 million, or 4 cents a share, in the same quarter in 2017. Quarterly revenues were $1.72 billion, up 7 percent from $1.61 billion from a year earlier.
OC Chairman and CEO Mike Thaman, who plans to relinquish the latter role on April 18, said during a conference call Wednesday with analysts that 2018 marked the first time that all three of Owens Corning's business segments produced double-digit margins in adjusted earnings before interest and taxes.
Composites increased 12 percent to $251 million adjusted earnings, insulation 11 percent to $290 million, and roofing 17 percent to $434 million.
"This is the first time in Owens Corning's history that we've had this margin performance across the entire portfolio and all three businesses generated (earnings before interest, taxes, depreciation, and amortization) margins close to 20 percent," Mr. Thaman said.
In net sales, composites decreased 1 percent to $2.04 billion, insulation rose 36 percent to $2.72 billion, and roofing was down 2 percent to $2.49 billion.
Composites sales were hurt by conversions of foreign currency to meet U.S. accounting standards, and slightly lower sales volumes in OC's core markets, which OC partially offset through higher manufacturing productivity and lower operating expenses, the CEO said.
Insulation sales were boosted by the Paroc acquisition and by a $128 million gain in price improvements in OC's residential insulation business in North America.
Roofing's 2 percent drop in sales was due to a reduction in the U.S. market for asphalt shingles, which declined by 5 percent. Growth in the remodeling and new construction markets were offset by lower demand for repairs due to storm damage.
Mr. Thaman, who will pass off the CEO duties in two months to current Chief Operating Officer Brian Chambers, said as he thinks about the past decade, he feels he has built a resilient company. Owens Corning has been among the Fortune 500 list of top companies since the list was created in 1955 and ranked 442nd in 2018.
"We've accomplished this through sustainable productivity improvements, organic investment, and acquisitions. Today we have a more diversified portfolio that's better able to generate strong cash flow, deliver consistent performance, and generally deliver attractive returns for our investors across the cycle," he said.
"It's been my honor to represent this company to our investors. Our markets can be challenging and very competitive. But our businesses are market-leading. And I've enjoyed the opportunity to share my passion for Owens Corning with you and to have enjoyed your support over the past decade," he added.
Wednesday on the New York Stock Exchange, Owens Corning stock fell $2.83 and closed at $52.61 a share.
Posted on February 26, 2019 in