New Homes Sales Unexpectedly Spike in November
According to estimates from the joint release of HUD and the Census Bureau, new, single-family home sales increased nearly 17 percent to a 657,000 seasonally adjusted annual rate. The joint release also included upward revisions for months going back to June. On a year-to-date basis, new single-family home sales were 2.7 percent higher than through November 2017.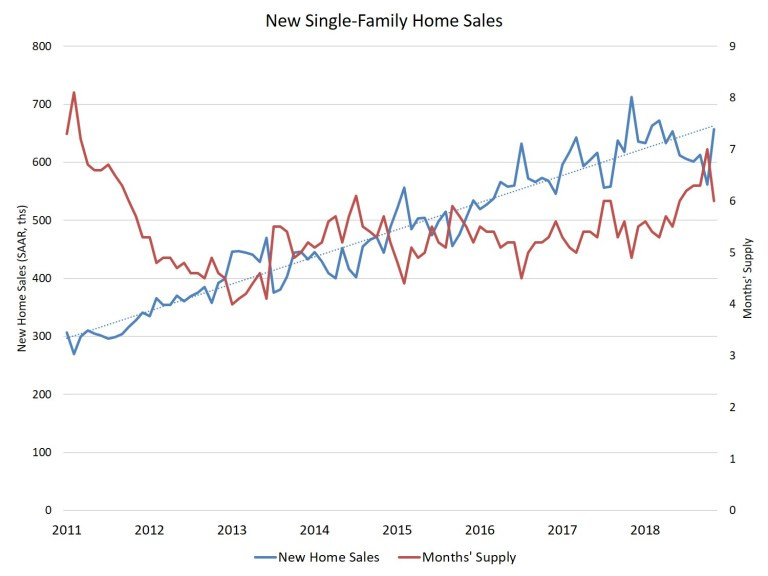 Chart Source: NAHB
Of particular note, new home sales showed its greatest strength in lower price tiers. Homes priced below $300,000 totaled 24,000 in November 2018 compared to 20,000 in November 2017. The median price of new home sales fell to $302,400, down from $343,400 the previous year.