Industry Mourns Loss of Ross Sloan, Founder of S.R. Sloan
Originally published by: Legacy.com — January 16, 2018

The following article was produced and published by the source linked to above, who is solely responsible for its content. SBC Magazine is publishing this story to raise awareness of information publicly available online and does not verify the accuracy of the author's claims. As a consequence, SBC cannot vouch for the validity of any facts, claims or opinions made in the article.
Mr. Sheldon Ross Sloan, age 82, passed away on January 7, 2019 at the Masonic Care Community with his family by his side. Born in Utica, on September 3, 1936, Ross was the son of the late Dr. Robert Sloan and Myrtle Satterlee Sloan. He was raised and educated in New Hartford. Ross graduated from New Hartford High School in 1954 and Colgate University in 1958. On June 22, 1957, Ross married Catherine Cain Kelly. They enjoyed 53 years together until Cain's death in 2010.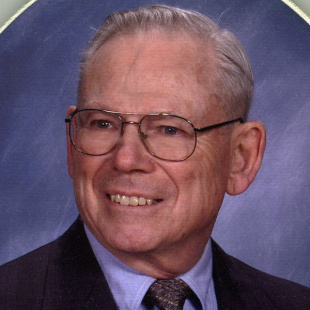 Ross founded the truss manufacturing company S.R. Sloan, Incorporated, in 1960. He built his business from borrowed space at Jay-K Lumber with two sawhorses to a large production facility in New Hartford and then Whitesboro and Orwigsburg, PA. Ross was the President of S.R. Sloan, Inc., until his retirement in 2001.
Ross served his community throughout his life. He was a member of the New Hartford Sports Boosters, the Homebuilders Association of the Mohawk Valley and the Mohawk Valley Builders Exchange. He served on the boards of both the Village and Town of New Hartford. He was very proud to have served for 20 years on the New Hartford Police Commission. Ross was a long-standing member of Grace Church in Utica and served on their vestry for many years.
Ross loved to spend his free time at his camps on Oneida Lake as a youth and at Simon's Pond in the Adirondacks in his retirement. He enjoyed boating and fishing. Ross also spent his free time in his basement wood shop, crafting furniture, canoes, wooden toys and exquisitely crafted model sailing ships.
Ross was always a quintessential gentleman, making sure that those around him were comfortable and content. He had a good sense of humor and loved spending time with his family and friends.
In lieu of flowers, donations may be made to the S. Ross Sloan Scholarship, c/o The Community Foundation, 2608 Genesee St, Utica, NY 13502 or the Masonic Care Community, 2150 Bleecker St., Utica, NY 13501.