Framer Implements Safety Concept from NFC Summit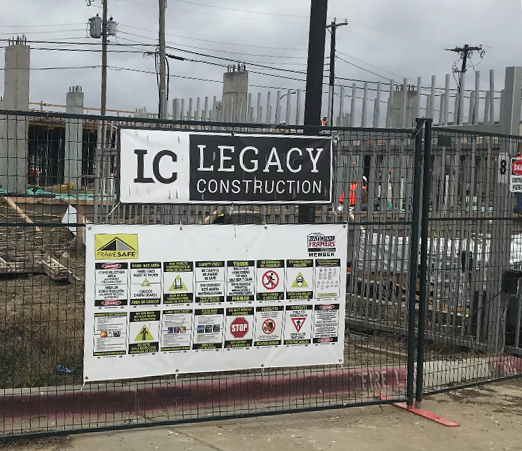 Lance Formhals, COO of Legacy Construction in Lewisville, Texas saw something at the Framer Summit last October that immediately caught his attention.
National Framers Council President Scott Stevens, president of Modu Tech in Baltimore, Maryland, displayed a banner on the wall behind the presentation podium that included 16 safety posters from FrameSAFE. Modu Tech had the banner created for use on their jobsites as an easy way to reinforce safety without having to print out individual posters.
Lance says that when he and his VP of Operations saw it, "We literally just looked at each other and said 'That's brilliant. We need to implement that.'"
Lance displays the poster on all of their jobsites now. He says it helps provide "a visual reinforcement on the importance of safety protocols." Coupled with his company's weekly safety orientations and toolbox talks, Lance says it's another helpful way to remind workers of his company's safety training. William Parr, owner and CEO of Legacy Construction says, "Safety will never be sacrificed for production," a motto Legacy adheres to every day.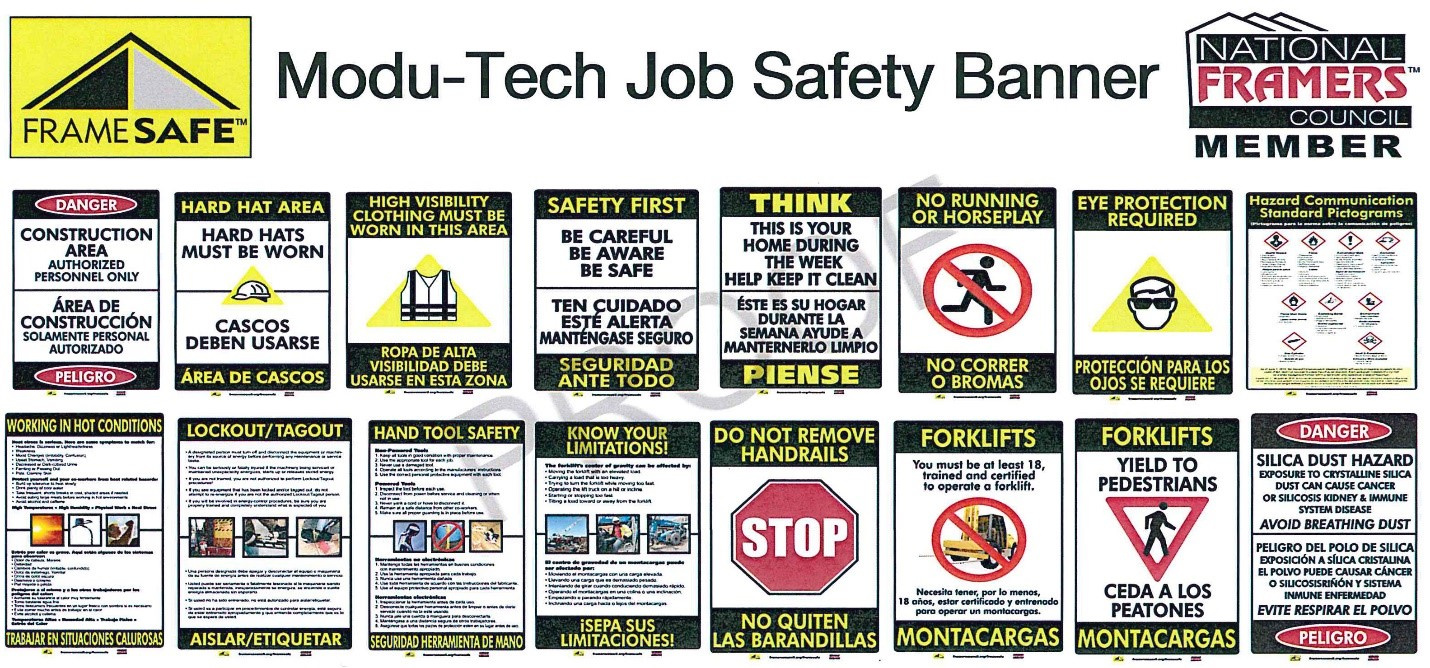 Lance says his field supervisors all love it and that the response from general contractors and subs has been overwhelmingly positive.
The banner is one helpful idea his company gleaned from the 2018 Framer Summit, which Lance says was "extremely valuable." In particular, he says he learned a great deal from Kent Pagel's presentation at the event, and says the banner and Kent's presentation alone were well worth the trip to the summit.
Lance's experience is one example of the potential value to be had in getting involved in the NFC and attending its events. Reach out to NFC staff to learn more about how you can take advantage of NFC's mentoring, networking, and educational opportunities, as well as NFC's FrameSAFE program.
FrameSAFE subscribers can build their own customized safety banner using the library of safety posters found on their FrameSAFE Dashboard.