Fire Service Tries to Ban Wood Construction in NJ Again
New Jersey state lawmakers were at it again in 2018, seeking new state laws to establish fire safety standards, protocols and building labels for certain light frame residential construction; a move that would ultimately have placed restrictions on the use of component manufacturers' products.
Lawmakers held a hearing in December on Senate Bill 1261, and the measure was passed out of committee, the furthest any version of this bill has gone in the legislative process so far. Prior to the bill receiving a committee vote, SBCA held a conference call with area members to discuss the merits of the bill, and what actions were needed to serve our industry's best interests.  
The proposal dates back to 2015, when it was first introduced to reduce the use of wood in high-rise buildings after an Avalon  apartment building burned down in 2015.  
With the ongoing commitment to stay involved in  legislation affecting the industry, SBCA  was closely monitoring the New Jersey Legislature in 2015, and sent New Jersey officials a letter to clarify unfounded remarks about wood-framed construction.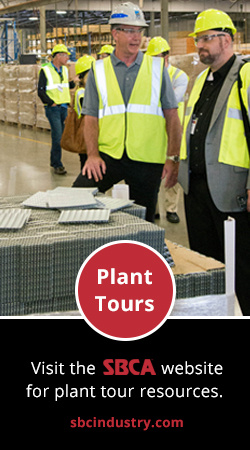 Despite the work by SBCA and other interested parties, efforts to address wood-frame construction were again renewed in last 2018. The most recent version of the bill as introduced gained some initial traction. Fortunately, after various changes were made to the proposed bill right before Christmas, it no longer has the backing of its original proponents: the fire service.  
This legislative proposal is a clear reminder to CMs how important it is to follow the work going on in state legislatures and how important it is to reach out to your local and state lawmakers, fire officials, and building officials to give them a tour of your manufacturing plant. The more elected officials understand the component manufacturing industry, the more positive their outlook will likely be. This generally leads to our members and SBCA being contacted in order to provide perspective with respect to legislative proposals.
SBCA will continue to monitor this issue and provide updates if there appears to be any forward movement on legislation or regulations that may have an impact on the industry. If any of our readers has information about this issue, please let us know. In addition, if any SBCA member has local fire service, building official or legislative contacts in New Jersey that SBCA staff could reach out to, please let us know and we'll initiate these conversations.